Everybody's talking about Jamie - but what's everybody saying?
Unleashing the power of queer stories.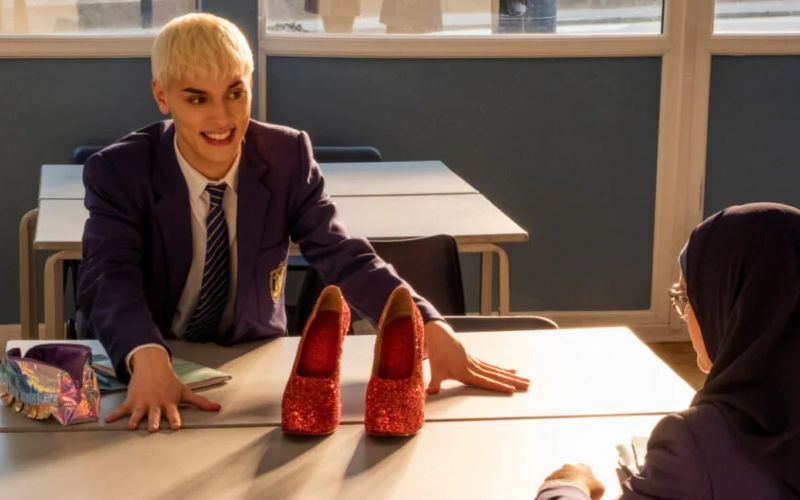 Gay Twitter isn't ever the best way to gauge opinions or assume some sort of LGBTQ consensus, but it is a useful starting point.
Sometimes, everyone seems to agree. Do we love Bimini Bon Boulash? Yes. Should James Corden be cast in everything? No.
In that context, it's interesting that Everybody's Talking About Jamie seems to have somewhat divided opinion.
Everybody's Talking About Jamie is the sort-of-true story that was turned into a hit West End musical. It's about a young queer guy who embraces the word of drag and unlocks his gay power.
The musical works. In a world where RuPaul's Drag Race is an Emmy-winning cultural phenomenon, it really was inevitable that the story of Jamie would be adapted for the big screen.
The movie effectively brings the musical to life – bringing a filmic perspective to the story and liberating it from the restrictions of the stage.
Objectively, it's a good film. There's nothing groundbreaking here, but it's a strong cast, it's paced well, and it's an effective screen adaptation of a musical.
Where there seems to be some differences in opinion comes down to whether or not you think the character of Jamie represents a useful portrayal of the queer experience.
In many ways, the character of Jamie has a lot of prvilege – a cis, white, skinny guy with a stable homelife gives drag a try and becomes even more popular than he was before.
It's not so much a criticism of that story – much of it is based on a real-life person. You can even see it as a gay fairytale that many queer kids will identify with or aspire to emulate.
The main criticism seems to be that perhaps we should be telling other stories about the queer experience. There's a huge world of queerness out there, lots of facets of which are underrepresented if not invisible in our media and much of our day-to-day lives. Maybe we could centre some queer storytelling about someone other than a white gay man?
Ideally, this wouldn't be a binary decision. What we need is more queer stories being told. It's fantastic that we have a successful West End musical about a gay guy. It's brilliant that this has been turned into a successful film. Let's write more queer stories about other queer people. Let's publish those books, let's stage those plays, let's unleash those characters.
There is a commercial reality that big-budget film adaptations tend to get made about the most mainstream stories, because tickets need to be sold and bills need to be paid. It's not very long ago that a film about a schoolboy who likes drag would have been seen as too niche to be commercially viable. We have to keep pushing, we have to keep demonstrating that our stories matter and that our stories have power – and that our stories have commercial potential.
Everybody's Talking About Jamie may not be your kind of thing. That's cool. Just because it's queer that doesn't mean that you have to like it. Let's work together to create more opportunities to tell the stories of our multifaceted queer universe – let's make sure that we all get a chance to be represented in some way.