Exposing the predatory nature of the music industry
DIIMOND is here to reveal The Truth About Fairy Tales.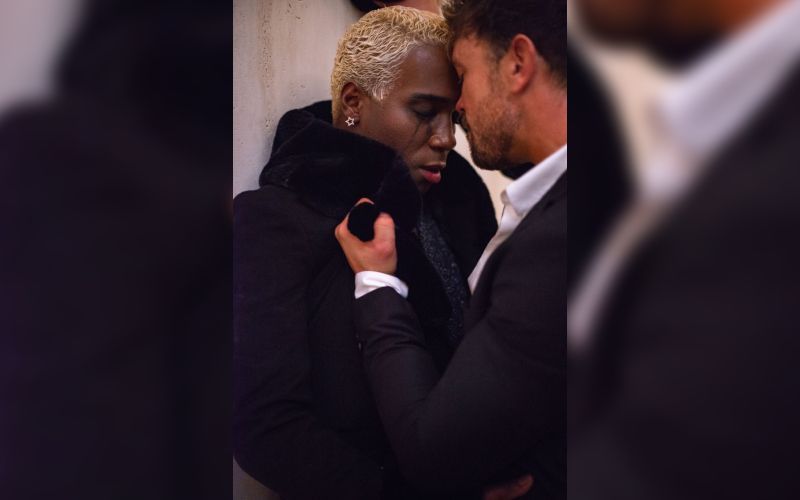 Channelling Billie Holiday, Prince and Sylvester, DIIMOND sings of regret and frustration in Bad Attitude – his first music video from the forthcoming musical miniseries, The Truth About Fairy Tales.
Starring DIIMOND and actor Emrhys Cooper, and set in the hard-partying Hollywood nightclub scene, The Truth About Fairy Tales tells the true story of a struggling music artist (played by DIIMOND), whose life becomes intoxicatingly glamorous upon meeting his Prince Charming manager, Damion (played by Cooper).
But living the romantic show-biz dream soon becomes a living hell. Imprisoned, abused, and at the mercy of Damion's drug-fuelled rage and self-hatred, a shaken and terrified DIIMOND takes his revenge.
Based on a bleak period in DIIMOND's career, The Truth About Fairy Tales is a story of control, manipulation, emotional abuse and shattered dreams.
"My character, Damion, is an upcoming music producer who depicts some of the most malevolent elements of the human psyche, including psychopathic tendencies towards violence, and conflicted sexual interests…" explains Emrhys Cooper.
"There have been many recent occasions to observe the predatory nature of the entertainment business as exposed in the media…" adds Leo Ramsey, who directed the video. "But there are so many more victims, especially around the margins, that we rarely see."
"It felt very raw…" says DIIMOND, reflecting on the video's creative process. "Both Emrhys and I had to take breaks between scenes because it was so emotionally exhausting. Em really pulled the actor out of me for this because he was so committed to telling the truth."
"I knew the role was dark, so I tried to explore that side of myself…" explains Cooper. "Though we had a script, much of the dialogue was spontaneous. I felt a very strange energy come over me. It was a little scary. I felt very unhinged, like a different person. Afterwards, I couldn't remember half the things that I did during the shoot."
The Truth About Fairy Tales is a musical miniseries consisting of eight episodes and featuring new music from DIIMOND.