Fab The Duo invites us all to a Party for Two
New music from the queer power-couple.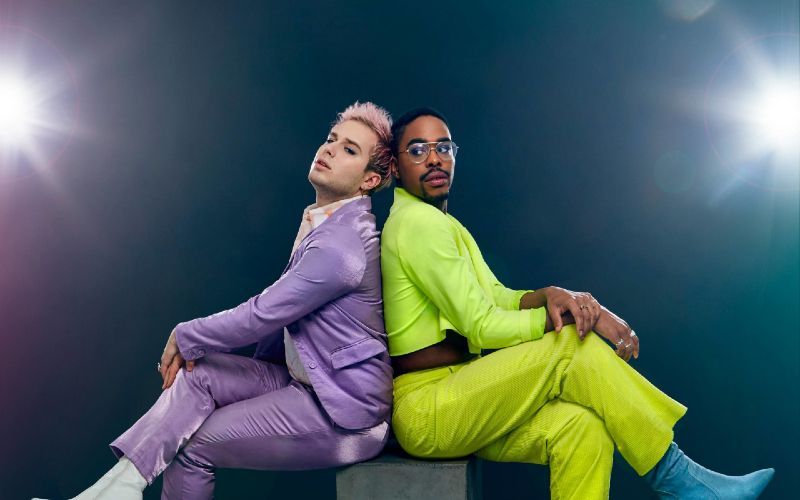 Fab The Duo have released new music – it's time for a Party for Two.
It's a lock-down bop that celebrates staying in and bringing down the house with your dance partner of choice.
Our Love Is Resistance
The music video for the title track to the EP shows the duo marching down the streets of Manhattan towards The Stonewall Inn – the birthplace of the gay rights movement.
"We recorded this song and music video at the beginning of 2020 in a world that feels very different from the one we live in now…" explain Greg Driscoll and Brendan Eprile – the guys behind Fab The Duo. "Yet this track and its message seem more relevant than ever. We must fight against the hate and injustices of the world at all costs and know that love will prevail."
"We are proud to be making history as the first gay couple to make waves in the music industry…" adds Fab The Duo. "This EP is a culmination of love from each other and what we have received. Love is and always will be the ultimate form of resistance, and we hope that by listening to this EP, people will learn to love a little bit more and feel inspired to be their true selves."
No Prince Charming
"No Prince Charming is about realising your own worth and knowing you don't need anyone but yourself to make you happy. Even though we're a couple, we're also very strong individuals and we wouldn't be able to be together if we weren't confident in who we are."
"Finding love in the gay community can be super hard – we're often separated into obscure groups divided by race or body type. It can be superficial and demeaning. Everyone needs to be reminded that they're fabulous and deserve nothing but the best."
No Prince Charming features Mariahlynn, the rapper who has appeared on Love & Hip Hop: New York.
"Having someone so talented and influential in the studio with us collaborating on our song was the best feeling in the world…" says Fab, talking about their collaboration. "We've been obsessed with her song 'Once Upon A Time' because, in a slut-shaming world, it takes a lot of guts for a woman to proudly admit that 'she was a hoe.'"
"We're two men in a healthy relationship not afraid to sing about being gay…" explain Fab. "Our main goal is to be the heroes we never had growing up. There's no shame in being authentic and loving who you want. In short, our love is resistance."