Why I quit Facebook (and don't regret it)
The end of the road for my first - and least favourite - social network.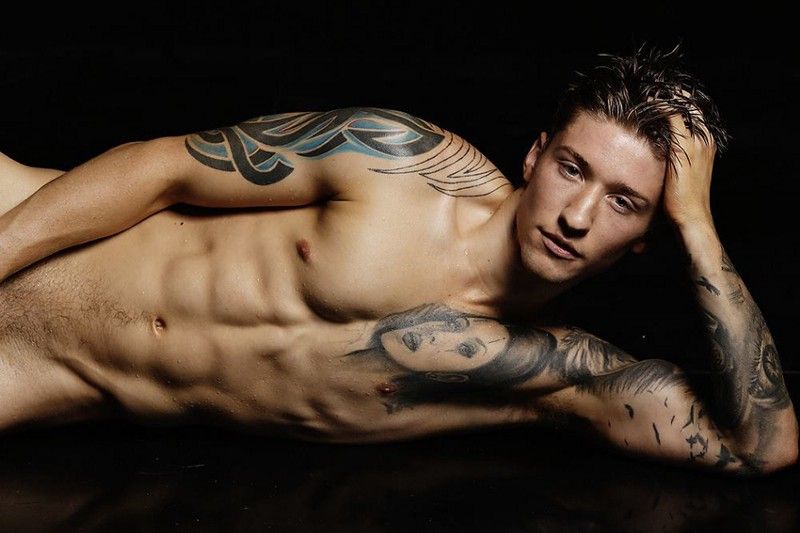 I realised something was up when I tried to reply to a question a friend had sent me on Messenger. I was out and about, the push notification popped up on my phone, but when I tried to access the app it made me sign-in. My password didn't seem to be working so I gave up on it until I had more time to focus on it.
I left it until I could get back to my laptop later that day - which is when I realised what was going on. I'd been sent a notification by Facebook that my account has been suspended for 30 days for posting inappropriate content.
The normal penalty imposed by Facebook for inappropriate content is a 7-day suspension, but they pointed out that as this wasn't the first time I'd posted inappropriate content I was being hit with a 30-day suspension.
The content that had been flagged as inappropriate was the above photo — Chris M, a model from Perth in Australia, as shot by photographer David Broadway. I'd posted the photo a couple of months ago, with a link to an article I'd written — it was a brief Q&A with Chris and the full set of photos from the shoot.
I won't deny that I was disappointed, I was upset. No one likes being told that you're losing access to something because you've broken the rules. It wasn't even a particularly good article — if I'd been given the choice of posting the article or keeping access to Facebook, I would have chosen Facebook.
However, once I'd calmed down, I realised that I had no business being mad at Facebook. It's their platform, they set the rules. I knew from previous experience that not only do they not like nudity, they don't like suggestions of nudity, or partially concealed nudity. If I'd thought about it at the time, I should have realised that this photo had the potential to raise some red flags.
I'm not mad at Facebook. It's their business — they get to set the rules, they get to decide what content they will support their users to share. But this unexpected 30-day block enabled me to reconsider my relationship with the platform.
I was a long-term Facebook user. It was the first social media platform that I ever signed up to. For a number of years, it was my main platform for communication with my extended circle of friends — we'd share photos, we'd organise events, we'd have long conversations that kept us hugely entertained.
But, over time, I began using Facebook less and less. For one reason or another, it was no longer a particularly interesting platform for me to spend any time on — I was communicating with my friends through other channels, I got my news and entertainment elsewhere.
At the time that the ban hit, I was solely using Facebook to post links to articles that I'd published, trying to drive some traffic to them, but even that wasn't delivering much in the way of results.
So, instead of complaining about being blocked by Facebook, I deleted my account. Well, I deactivated it — they don't seem to give you an option to delete it completely. Now, over 12 months later, I don't miss it in the slightest.
I'm not mad at Facebook. I pretty much only write about gay stuff. My writing talks about sex, it often features photos of attractive guys bringing a bit of heat to the camera. What's clear to me is that Facebook doesn't want my content on their platform — that's cool, it's their choice, I'll need to find my audience in other ways.
Chris M. — the photo-shoot
I've republished the interview and photo-shoot with Chris M. - including the photo that got be blocked from Facebook.
The world needs more (not less) photos of attractive guys.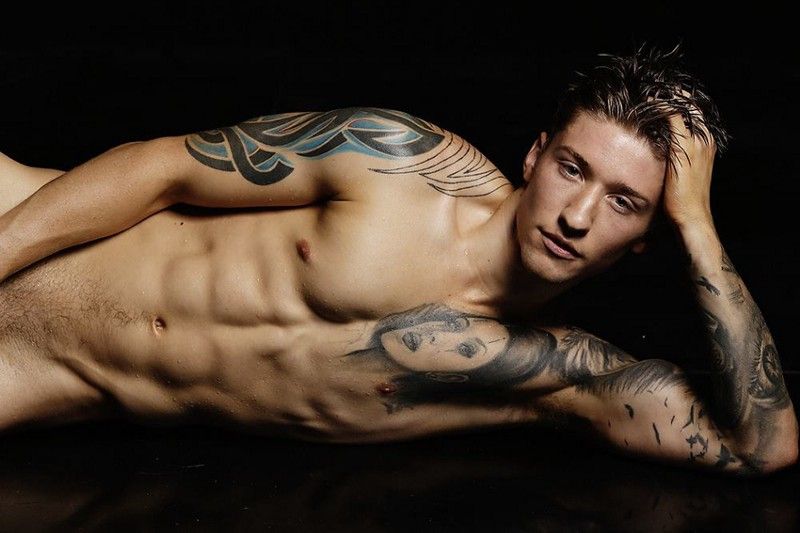 How long have you lived in Perth?
Since January 2013.
What's great about living in Perth?
The lifestyle and opportunities.
Are there any downsides to living in Perth?
Being far away from family.
Where do you go out in Perth?
Usually Northbridge.
Which is your favourite beach?
Brighton.
Where do you go on vacation?
I've only ever been to Thailand.
How did you get into modelling?
Through a friend-of-a-friend kind of way.
What next for Chris?
Hopefully bigger and better things.