Florence Nightingale - the queer woman who shaped the nursing profession
An inspirational and powerful force for social reform.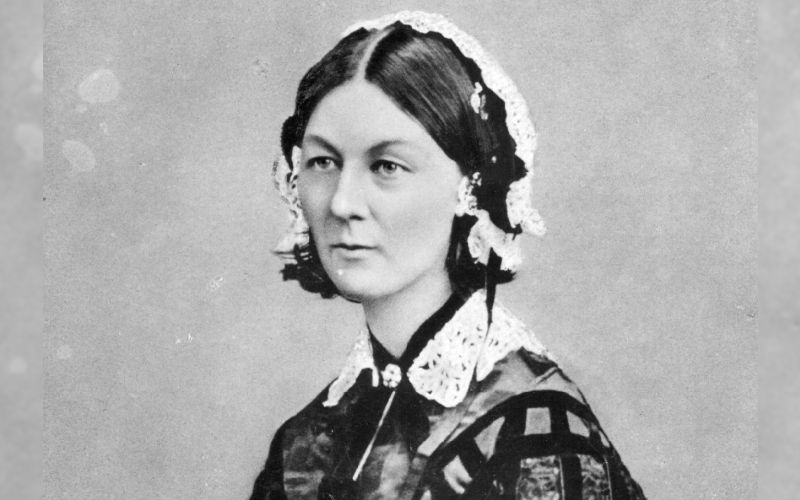 Florence Nightingale is one of those names from history that probably feels familiar but you may not know much about her.
Why does Florence Nightingale matter? Is she someone that we should be claiming as a queer icon?
Early life
Born in 1820, Nightingale was part of a wealthy and well-connected family. Educated at home, Nightingale travelled extensively with her family.
The Nightingale family had homes in Hampshire and Derbyshire, but also spent extended periods of time in Italy, France, and Greece.
Career
Against the wishes of her family, Nightingale decided to become a nurse, and studied to enter the profession. She felt that this was a calling from God.
In 1854, Nightingale led a contingent of nurses to the battlefields of the Crimean War. Medicines were in short supply, hygiene was being neglected, and mass infections were common, many of them fatal. There was no equipment to process food for the patients. Nightingale raised the poor conditions with the UK press, highlighting her concerns to the British public.
Nightingale was instrumental in initiating hygiene practices in the military hospitals where she worked. For example, she insisted on hand-washing as a basic procedure for all staff.
After Nightingale returned to Britain and began collecting evidence before the Royal Commission on the Health of the Army, she came to believe that most of the soldiers at the military hospital in Crimea were killed by poor living conditions. This experience influenced her later career, when she advocated sanitary living conditions as of great importance.
Nightingale wrote Notes on Nursing in 1859, and opened a school for the training of nurses in 1860. It was the beginning of the modern profession of nursing as we now know it.
Personal life
Nightingale's sexuality is the subject of speculation. She was a very religious figure. She is believed to have had several male suitors, but never married. She had deep and long-lasting friendships with a number of women who were clearly important in her life – especially Mary Clarke, and Mary Clare Moore.
She died in 1910, aged 90.
Legacy
Beyond nursing, Nightingale's social reforms included improving healthcare for all sections of British society, advocating better hunger relief in India, helping to abolish prostitution laws that were harsh for women, and expanding the acceptable forms of female participation in the workforce. Nightingale was also a pioneer in using graphical presentations of statistical data.