François Ozon takes us back to the Summer of '85
Immerse yourself in the passion and drama of French boys falling in love.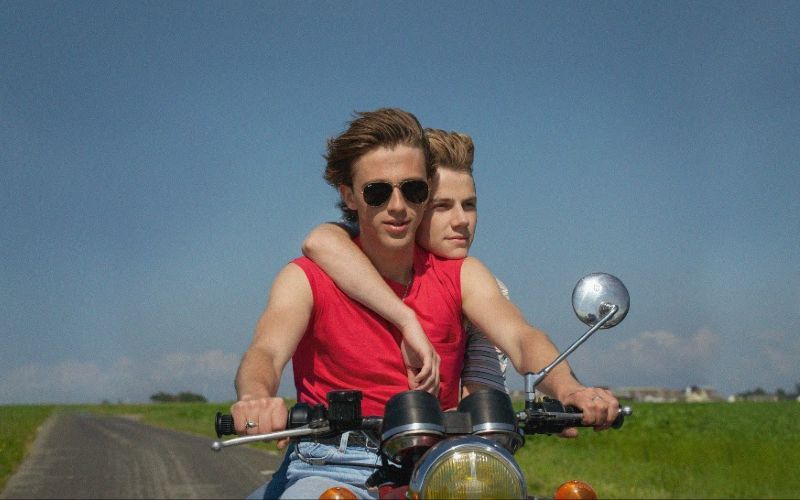 Summer of '85 is François Ozon's adaptation of the novel Dance on my Grave – written by Aidan Chambers and published in 1982.
It's a novel that Ozon read and loved when he was 17, and it's been in the back of his mind since to try and bring it to the screen.
I haven't read the novel, so I don't have that context to anchor my experience of the film. Aidan Chambers has seen the film and has strongly endorsed it – content that Ozon has done justice to his story and characters.
Summer of '85 gives us the story of Alexis and plants it firmly in Bildungsroman territory. Alexis is a teenager in Normandy – his life suddenly gets a lot more exciting when he's seduced by the impulsive David. But Alexis isn't the only one that David seduces, and broken hearts can leave lasting damage.
Adding complexity to the storytelling is that we're seeing the narrative unfold across a number of different timelines, so we always have an undercurrent of darkness and tragedy that foreshadows a difficult conclusion to the youthful exuberance and lightness of Alex's love story.
Overall, this is a very watchable film confidently delivered by Ozon. The drama is nicely balanced with humour and sensuality.
At the core of the film is a stunning performance by Félix Lefebvre as Alex. He looks sufficiently boyish, but it's his nuanced portrayal of Alex that really brings this character to life and makes his emotions and actions all feel authentic. Benjamin Voisin plays David and delivers the irresistibility and sense of danger and excitement that makes it obvious why Alex fell so hard.
Personally, I wasn't crazy about the ending – it felt a bit too neatly squared away – but that may just be because I was totally invested in the character of Alex and wasn't ready to let him sail off into the sunset.
Along with excellent wardrobe choices, the soundtrack to Summer of '85 is really powerful in creating a sense of the era. Key tracks used are In Between Days by The Cure, Forest Fire by Lloyd Cole & The Commotions, Cruel Summer by Bananarama, and Self Control by Raf. There's also a bit of Rod Stewart, which somehow makes sense within a couple of crucial scenes.
If you're looking for a reason to get out to the cinema, Summer of '85 is a film that's definitely worth it.