From suburbia to the world - Mrs Kasha Davis is a lot more than a Workhorse Queen
A new documentary takes us behind-the-scenes of the not-always glamorous world of drag.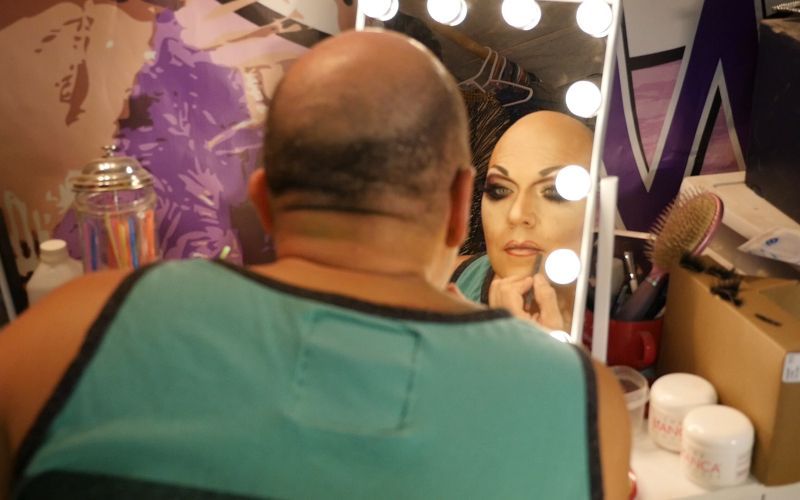 Fans of RuPaul's Drag Race will be very familiar with Mrs Kasha Davis – a beloved cast member from Season 7 of the hit series.
Taking us behind-the-scenes of the story of Mrs Kasha Davis, filmmaker Angela Washko's documentary gives us an intimate insight into the highs and lows of being a world-famous drag queen.
The title of the documentary – Workhorse Queen – is drawn from an on-screen moment of Drag Race. One of the judges referred to Mrs Kasha Davis as "a workhorse queen" – it's a sassy jibe that obviously cut fairly close to the bone.
The man behind the persona of Mrs Kasha Davis is Ed Popil. Washko's film gives us the full story of how Popil pushed himself to leave the security of a full-time job to pursue his dream to become an entertainer.
There's lots of points of interest in this film – we see the dynamics of the drag scene in Rochester, and how Drag Race has changed the game. We also see the hard work that's required in order to leverage the exposure of Drag Race, and the emotional roller-coaster that this often entails.
Washko has crafted a watchable and engaging film about a watchable and engaging performer.
Workhorse Queen is currently screening as part of the Slamdance Film Festival