George Platt Lynes - elevating the male nude to an art-form
The gay man who created the art of photographing naked men.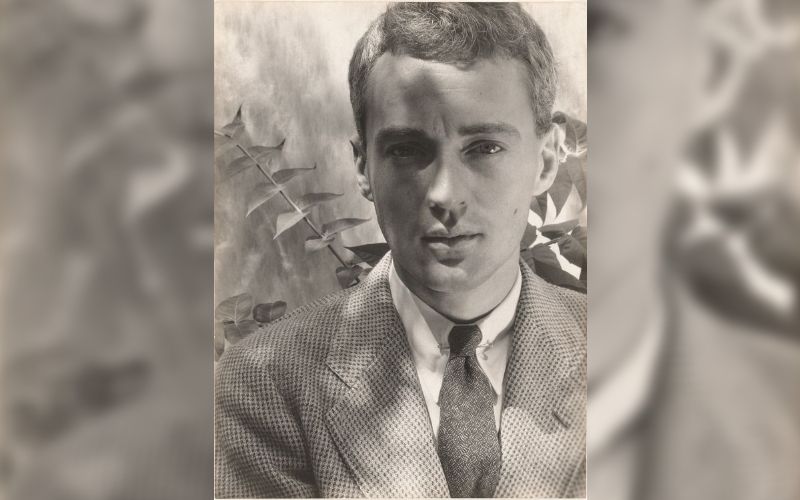 Photographs of naked men will always get our attention, but there's something really special about photos from years gone by – glimpses into the lives and loves of the gay men that came before us.
In terms of the art form of male photography, we owe a lot to the work of George Platt Lynes.
Lynes lived fast and died young. As well as pursuing his passion for men, Lynes built himself a career as a respected and in-demand fashion and commercial photographer.
In his spare time, Lynes took photos of naked men. Lots of photos – lots of men. Lynes created thousands of photographs of the men he encountered – they were nude, they were erotic, they were explicit, they were arousing.
Let's take a look at the life and legacy of this remarkable man.
The career
Born in 1907, and raised in New Jersey, Lynes was sent to Paris in 1925 to help him prepare for going to college. It was on this trip that Lynes met Glenway Wescott and Monroe Wheeler.
On his return to the US in 1926, Lynes began his studies at Yale University, but soon dropped out and opened a bookstore. He began taking photographs of his friends, with the intention of displaying them in his bookstore.
In 1927, Lynes returned to Paris with Wescott and Wheeler. They travelled extensively around Europe for a number of years, building friendships with artists and creative people. Lynes continued to explore his passion for photography, taking photos of the people that they met and socialised with.
In 1932, soon after returning to the US, Lynes opened a photography studio in New York City. He began receiving photography commissions from magazines such as Harper's Bazaar, Town & Country, and Vogue.
During this period, in addition to his commercial work, Lynes began taking naked photos of his friends. Lynes amassed a huge collection of these homoerotic photos. There was no commercial aspect to these photos  –  given the socially conservative environment of that period, he couldn't publish or exhibit the photos anywhere.
On his death, Lynes left his vast collection of naked photos to the Kinsey Institute. The institute holds over 2,000 negatives of homoerotic and sexually explicit images captured by Lynes and his lens.
The photos that Lynes took are a frank look at male nudity, revealing the vulnerability of men  –  their informal poses create an intimacy that draws you into their story. It's a style of portrait photography that clearly echoes through contemporary photography.
The use of light by Lynes is seen as particularly powerful  -  using multiple sources of light, his photographs exude a three-dimensional realism.
Lynes elevated the male nude to an art form  -  demonstrating that homoerotic photography has artistic merit beyond its immediate eroticism.
The men
It seems to be widely accepted that Lynes was in a relationship with both Glenway Wescott and Monroe Wheeler for a number of years. There was also a significant relationship with one of his studio assistants, although the name of the assistant appears to have been lost to history.
Lynes died in 1955, aged 48. He died from lung cancer.