Get Ready For the Heat With the Cabana Boys of Bound Gods!
KinkMen releases a sexy new feature with Sean Duran and Asher Day.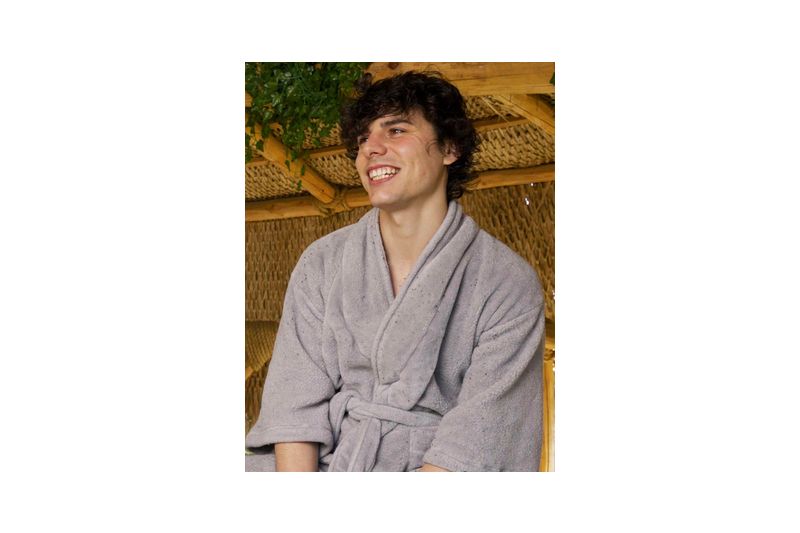 The sun is shining, the breeze is blowing, and the palm trees are lush and green. Best of all, Asher Day and Sean Duran are already enjoying the warm weather in their poolside cabana.
In the latest KinkMen feature, Cabana Boys, we get right into the fun with Asher Day wrapped in a karada tie with his hands bound behind his head. Lucky Asher already has a shiny, metal anal hook in his ass. Sean Duran enters, brings the twink to his knees, and immediately puts Asher's exceptional blowjob skills to work. Sean's big dick gets rock hard as it glides in and out of Asher's drooling mouth.
Asher's cock sucking skills are proving very effective and the lucky twink gets brought back to his feet and has his hands tied to the side of the Cabana.  This time, his cute ass is bent over and exposed for some impact play and anal fucking. Sean uses a thin, leather paddle to smack Asher's ass repeatedly. Sean indulges in some rimming, then decides it's time to fuck his sub's hole before moving on to more torment.
In the next scene, Asher is gagged and has his limbs bound to the poles in the Cabana rendering him completely exposed. As Asher drools uncontrollably, Sean uses clothespins and nipple clamps to pinch Asher's skin before he thrusts his tongue and cock deep into his asshole.
In the final scene, Asher is bent over again with his hands tied and receives lashes from the flogger on his backside. Sean then pounds Asher's hole one last time. He releases Asher's hands so he can stroke his own cock while getting fucked. Asher cums and after a kiss, Sean shoots his load on the sub's ass.
Asher and Sean really took advantage of the beautiful weather. Are you excited about Summer coming, but don't have your own poolside cabana to enjoy? Then you should definitely check out Cabana Boys at KinkMen and get an early taste of the sexy Summer to come!