Governor of Colorado, Jared Polis, has married his boyfriend
The Governor married Marlon Reis at a ceremony in Boulder.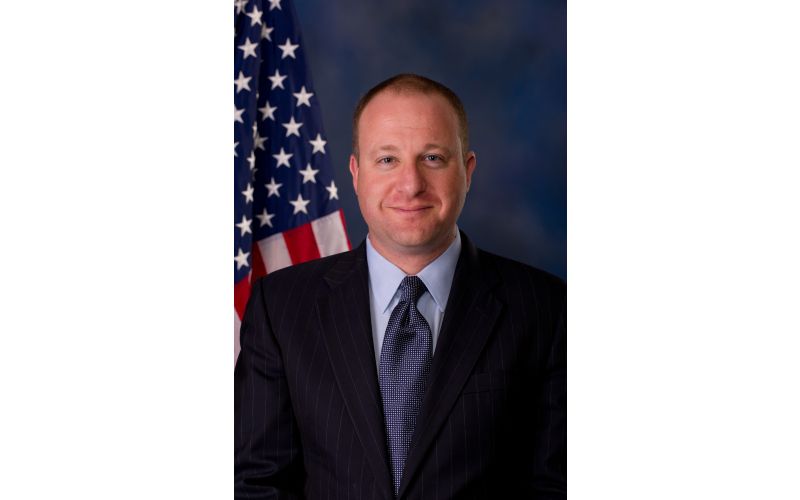 Jared Polis, the Governor of Colorado, has become the first sitting governor in the US to marry a same-sex spouse.
Polis and his husband, Marlon Reis, were recently married in Boulder.
"The greatest lesson we have learned over the past 18 months is that life as we know it can change in an instant…" wrote Polis, in a post on Twitter. "We are thankful for the opportunity to celebrate our life together as a married couple. After 18 years together, we couldn't be happier to be married at last."
Polis and Reis first met in 2002. They met in Boulder.
In 2008, Polis became the first out gay man to be elected to Congress.
The men had two children, making Polis the first gay parent to serve in Congress.
In 2018, Polis won the election to become governor of Colorado and became the first out gay governor in the country.
It was when Reis was admitted to hospital following complications from a Covid-19 infection that Polis proposed.
"It was the absolute perfect time…" Reis said about Polis proposing, just as he was preparing to go to hospital. "I said to him, 'I couldn't breathe before. Now I really can't breathe.'"
Who is Jared Polis?
Jared Polis is a politician, entrepreneur, and philanthropist serving as the 43rd governor of Colorado since January 2019.
He was the United States Representative for Colorado's 2nd congressional district from 2009 to 2019. He was elected governor of Colorado in 2018.
Early life
Polis was born in 1975 in Colorado.
He went to school in San Diego and went on to study at Princeton University.
Business career
Polis co-founded American Information Systems (AIS), Inc., while still in college. AIS was an internet access provider and was sold in 1998. In 1996 he co-founded a free electronic greeting card website, bluemountain.com, which was sold to Excite@Home in 1999 for $430 million in stock and $350 million in cash.
In February 1998 Polis founded ProFlowers, an online florist, in La Jolla, California. ProFlowers, later renamed Provide Commerce, Inc., went public on NASDAQ as PRVD on December 17, 2003. In 2005 Provide Commerce was acquired by media conglomerate Liberty Media Corporation for $477 million.
During his tenure in Congress, Polis was among the wealthiest members of Congress, with a net worth estimated at over $300 million.
Personal life
Polis and his husband, Marlon Reis, have a son and a daughter. Reis uses the title First Gentleman of Colorado.
In his political career, Polis has been an advocate for LGBTQ issues and the LGBTQ community.