Halsey helps us all to Be Kind
It's a simple message, beautifully delivered.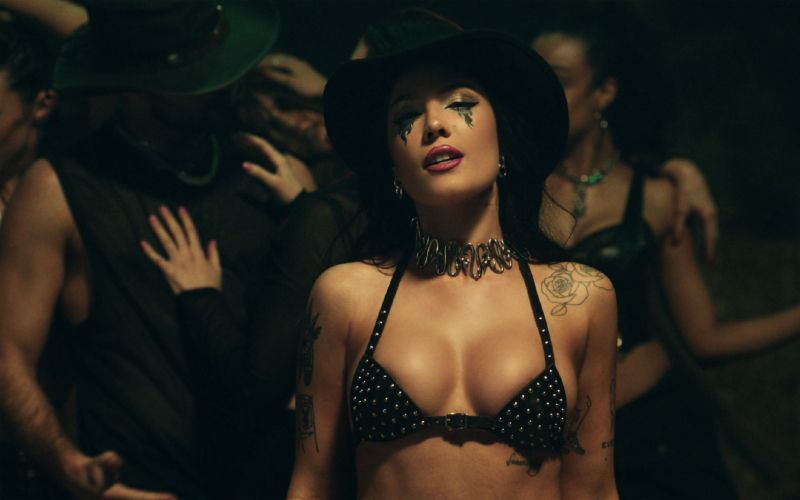 Halsey has dropped some new music and it's the perfect anthem for our life in lock-down.
Be Kind is the single – it's a collaboration with Marshmello.
Who is Halsey?
Since 2015, Halsey has amassed over 23 billion streams worldwide and sold more than nine million albums globally. She has played sold out dates on five continents, and been nominated for a Grammy.
Her 2015 debut album, Badlands, was certified Platinum by the RIAA within one year of its release.
Halsey claimed the No. 1 spot on the Billboard 200 with 2017's Platinum-certified hopeless Fountain Kingdom.
Hits have included Without Me, and Eastside.
GLAAD honoured her in 2018 as Outstanding Music Artist.
You Should Be Sad
Graveyard – Live Performances
Graveyard
Directed by Anton Tammi, the video that accompanies the track stars Sydney Sweeney alongside Halsey.
Clementine
Another track released from Manic is Clementine.
The music video for this track is directed by Dani Vitale and Anton Tammi. The video features Halsey and her brother, Sevian Frangipane.
The activism
Halsey is fiercely outspoken, challenging hypocrisy and prejudice through her work and her social media platforms.
She advocates for environmental issues, equality, feminism, Trans people, mental health, suicide prevention, and survivors of sexual assault.
Halsey talks publicly about her sexuality, and identifies as bisexual and as a member of the LGBTQ community.