Heading to Paris? Think kink.
Immerse yourself in the sleazy side of the city of love - you won't regret it!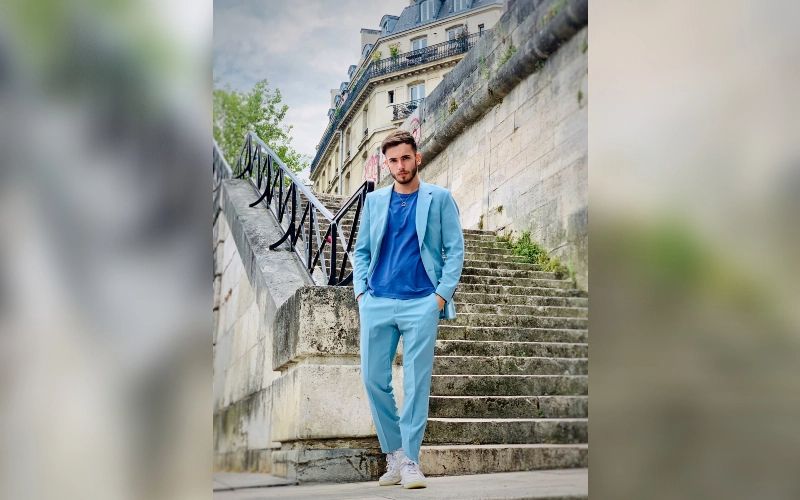 By David Luca
A wise spiritual leader once said – "sticks and stones may break my bones, but chains and whips excite me." Fetish has been an integral part of the gay scene since the mid-20th century. Leather, rubber and all the wonderful kinks involved have slowly evolved into one of the friendliest and most community-based sub-categories of LGBTQ society. I've had the absolute privilege to be a part of it through my work. I've worked at the Folsom Street Fair in Berlin, go-go danced at Fitladz in London, and performed in Venice, Paris and many more cities around Europe. I owe my entire career to the European fetish community. My love of fetish and kink also plays a big part in my travels and vacations.
One of the fastest growing parts of the gay travel industry is fetish-based travel. From the world renowned Darklands in Belgium, Folsom in Berlin and San Francisco, and the many other fetish-based events popping up all over Europe and North America, fetish events have turned into massive attractions, drawing crowds in their thousands who are ready to spend money, play dirty, and make some good friends.
What are you into?
Last year, I was in Paris for Fetish Week. I was staying with a friend who – like me – loves the 'kiffeur' sportswear French fetish scene.
One of the big events of Paris Fetish Week is Players.
Players is a sportswear event taken very seriously by fans of the sportswear look – it's all about the look and the attitude that's often featured in the scenes filmed by Eric Videos.
In general, the French are known for taking their style seriously, and without doubt this attention is also evident in the French fetish community. Not even Berlin puts in the same amount of effort into constructing a look for an event.
While Berlin gives you your classic Tom of Finland look again, and again, and again, the men of Paris show individuality with their ensembles. Expect to see colour coordination, brand loyalty, specific references, and sharp silhouettes.
Exploring Le Marais
If you head to the chic city centre district of Le Marais, you'll find boutique shops, independent restaurants, and Paris' best gay-owned businesses.
Also located in Le Marais are two very special places for the fetish community. First is the flagship store of the French leather and fetish brand RoB Paris. Founded in 2005, RoB Paris is France's leader in fetish commerce. Created as a classic fetish-wear-inspired brand, it has two main lines – Le Cuir RoB (Leather RoB), and Bruthal Gear. They also have a web-shop for anyone who wants to take a look.
The other special place is La Mine – a leather and fetish bar where all of Paris' hottest and best-dressed fetish men come for a beer before any fetish party. This is the place to be to scope out potentials for the dark room later.
Whether you're an experienced fetishist or a newbie, these two destinations should be on your gay itinerary for Paris.
Just make sure you put in some effort if you're going to walk into La Mine.
The sex clubs of Paris
Speaking of dark rooms, we can't leave out the two most important sex clubs in the City of Le Moulin Rouge.
First of all, we have the oldest gay sex club in all of Paris – Le Keller. This two-story dark and sleazy – in a good way – sex bar has a vintage porn vibe and various themed nights for your pleasure. Whether you're into fisting, anonymous sex, or more extreme play, you can find a night here for you. Think leather slings, exposed brick, pipes, and piss troughs.
The second of Paris' infamously renowned sex clubs is Le Depot. Open for 20 years, this huge club is located within walking distance of Notre Dame in the very heart of Paris. This men-only club is spread over 500 square metres and hosts an array of France's best DJs. Mixing art, performance, great music, and sex into one chic and very Parisian sexual experience. This club is not to be missed on your trip.
Next time you go to Paris, think kink.
Why not combine your morning croissant with an evening spanking session while bent over a hobby horse? Why not have drinks along the Seine before checking out the beautiful and diverse Parisian gay community in their best leather, rubber and sportswear looks?
My favourite part about gay culture is how we can mix highbrow and sleaze in the space of a few hours and love every second of it.
Live like Edith Piaf, have "no regrets" and enjoy a little vice in gay Paris.