How do I promote my business?
A queer guide to reaching your target customers.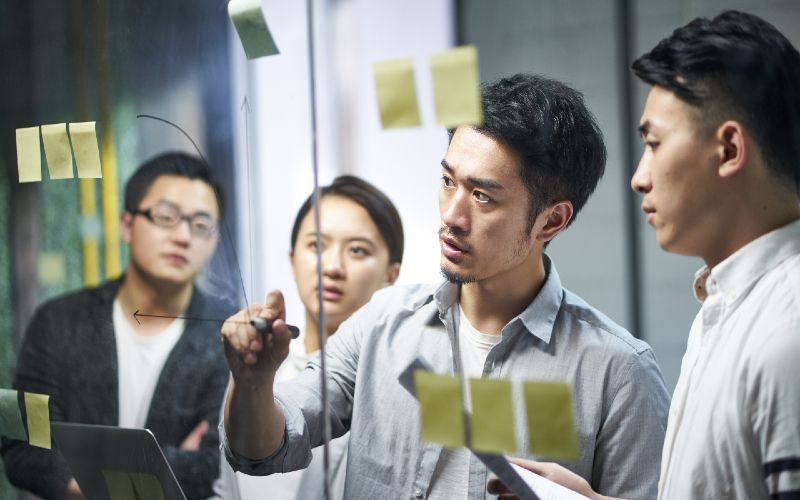 Every business is different, and no one will know your business better than you. But when it comes to trying to reach your target audience in order to promote your business, there are some general approaches that are worth taking a look at.
Here's some of the steps that you might want to work through as you review your PR plan and look to increase your visibility via social media.
Engage with your target market
Understand who your target market is.
Engage with your target market and connect with them.
Actively engage with your followers.
Look at who else in your area is in your sector and active on social media. Follow them, engage with their posts – this raises your profile with your target audience. You're all trying to reach the same people.
Be responsive
If you are providing social media as a way of contacting you, ensure that you are able to respond to any queries in a timely manner.
Social media generally requires a quicker response than an email.
If a potential guest gets in touch with a query of some kind, try and respond to them as soon as possible.
Manage people's expectations – let them know the best way to contact you.
Choose your platform
Social media can be a full-time job. If you've only got limited resources, then you need to be strategic in how you manage your social media presence.
Choose those platforms that work for you, platforms where you can post regularly, and can be available to respond to queries.
Don't just copy and paste across multiple platforms, each platform works slightly differently. Make sure that you are tailoring your content so that you maximise your impact on each platform.
Balance your content
If every post you make on social media is just basic promotion about your business, then you'll quickly lose followers because you're not adding value to their social media experience.
Keep your promotion relatively subtle. Don't include a call to action in every post.
Focus on engagement and connecting with your target market.
Simplify your activity
Posting evergreen content means that you can re-use content and don't constantly have to come up with fresh content.
Whether you are re-posting blog articles, or recycling seasonal photos, don't be afraid to use content multiple times.
Set yourself a schedule that takes the guesswork out of what you're posting. If you're posting once a week, then you've got about four posts to do each month. You could set yourself a pattern along the lines of – Week 1 = Food, Week 2 = Culture, Week 3 = Nature, Week 4 = Event. Each week, you then just need to decide on a photo and a caption that matches your focus for that week.
Don't compromise on photography
Make sure you are using only high quality photography and video for your posts.
You have to ensure that your social media activity reflects your brand.
High quality photos are more engaging and are more likely to deliver engagement with your target market.
Consider boosting your social media presence through paid promotion
It can be very hard to make an impact with your target market.
Paid promotion can deliver results if you're targeted in what you are looking to achieve.
Test and try
Use the functionality that the social media platforms offer.
Don't stress too much about the insights or analytics of social media. It's good to get insights about what works and what doesn't, but spend most of your energy on creating good content that connects with your target audience.
Test and try new features.
Test and try the best times to post – think about what your target audience is likely to be doing when you're posting.