How do you build a career as an artist?
Some expert career advice from Ashleigh Rose Robb.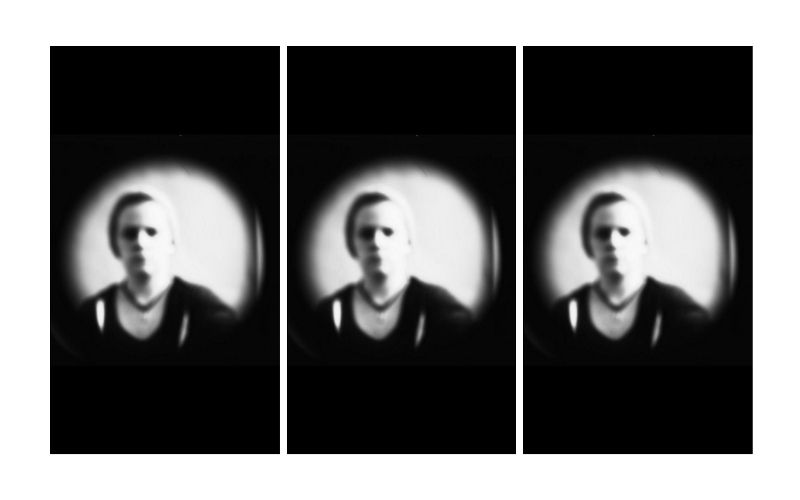 We caught up with artist Ashleigh Rose Robb to talk career advice and life in Los Angeles.
You initially discovered your passion for art through photography, when did you realise that creating art was something that you wanted to pursue?
I had a very strong passion for taking photos, and still do, but once I really started to develop my portfolio for college, I had sub-consciously made the decision to pursue a career in art.
In the States, higher education is a major financial investment for most people, and I knew that whatever I decided to commit to needed to be something I could see myself being happy doing for the rest of my life.
Did you undertake any training or qualifications, or was it something that you learnt as you went?
Prior to going to college, the only training I had was reading camera manuals and trial and error. During college, we were required to take classes in all sorts of disciplines, from digital arts to sculpture. It's where I learned what print making was, and I also fell in love with installation art. It wasn't until my Junior year where I really started to develop my body of work. Up until then, I was experimenting with everything I could.
Is the reality of being an artist like what you imagined it to be?
I didn't really have a clear picture of what an artist was, I just knew that I wanted to create things and that I would always make it a priority in my life.
What are some of the skills or attributes that you need in order pursue a career as an artist?
I learned early on that the only way to get things is to ask for them and that the worst thing someone can say is 'no' and when they do, I ask them if they know anyone who could provide what I need.
When I was in school in Seattle, I constantly volunteered to work for professional artists around the city, and that led to many connections that I still have today. I made a habit of surrounding myself with people and artist that don't necessary work in the same ways I do, and that can really open your eyes to different methods of working if you allow it to.
If someone was interested in pursuing a passion in art, what advice or guidance would you give them?
Higher education isn't always necessary, but it can provide you with a great platform for networking and trying new things. The only way any career will work for you is if you work to make it happen.
What are some of your goals and aspirations for the months ahead?
I've been developing a new body of work, and I'd really love to start working larger. One of my main goals this year is to do a mural here in Los Angeles.
Follow Ashleigh Rose Robb on Twitter