How do you masturbate? Carlo Dammit
A bit of quality me-time.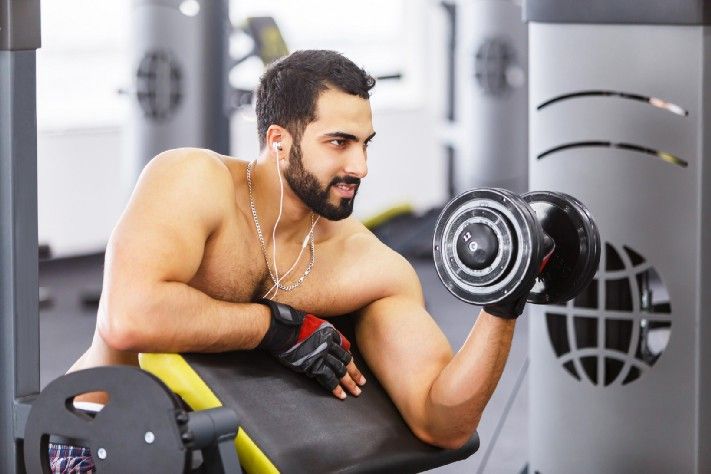 I caught up with my Twitter buddy Carlo Dammit and asked him a few personal questions.
Can you remember the first time you jacked-off?
The first time I remember masturbating I was 9 or 10, in 4th grade. For a while I'd already been having oral sex and stroking with a neighbour kid who was a couple of years older than me. It was in the bathroom. I didn't know how to jerk myself off yet, so I used a velvet covered ring box to rub against my cock.
How did you feel when you first jacked off?
At that time, I could get an erection and feel good when stimulated but I couldn't actually cum. When I got to the point where I would have cum, I had the feeling you get when you're almost ready to cum but it ended with an anxiety-type feeling.
Did you talk about it with anyone?
I don't remember talking to anyone about it.
Did you try any different techniques in those early years?
When I learned how to stroke myself and use lube, I remember using shaving cream as lube while I was stroking in the bathtub.
Can you remember the first time you talked to someone else about jacking off?
I've never really discussed details about it with anyone, other than it happens. It's no secret that I jerk off.
How has your jack-off style evolved over the years?
It's become more pleasurable. I've learned to explore all parts of my body with my free hand, to make it more intense.
What's your preferred way to jack-off currently?
I generally jerk off, and use the other hand to play with my nipples, rub my body, pull on my balls, and massage prostrate. I usually watch videos or jerk off with my friend on cam. Visual and audio stimulation helps a lot.
What jack-off hints or tips would you give a young guy just starting to explore his sexuality?
Don't feel guilty. It's natural. Don't believe the stories that only gays jerk off — if that's even still a thing. Explore different parts of your body to see which places feel good to touch. If you're masturbating on cam, sexting, or on a phone, it can be fun to fantasy role-play things that you wouldn't actually do in real life.