How do you masturbate? Dan
A bit of quality me-time.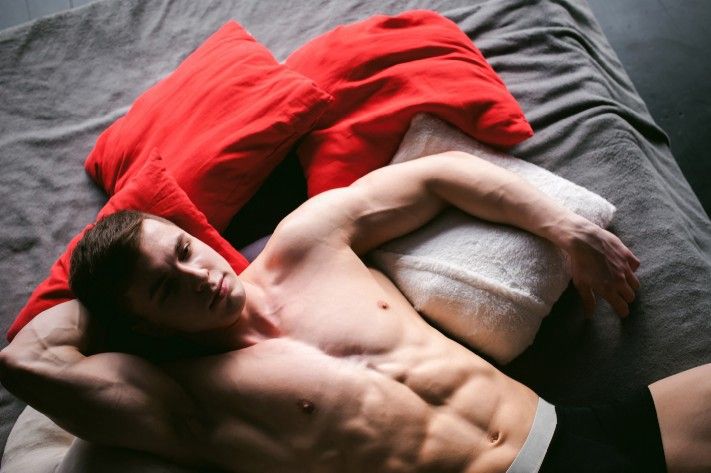 I caught up with Twitter buddy Dan and asked him a few personal questions.
Can you remember the first time you jacked-off?
I was around 12 when I started jacking off. I remember being in an empty classroom in school — I'd been absent the previous school day so I was catching up on a test that I'd missed.
I finished finished the test in about 45 minutes, so I had 15 minutes left spare as an hour had been allocated.
I remember being so curious about how it would feel to cum — I got horny and started playing with my dick. I didn't climax during that first experience.
As the weeks went by, I managed to climax for the first time in my bedroom. I remember it quite vividly, feeling that sense of satisfaction and excitement.
Did you talk about it with anyone?
Not at the time. When I was about 14, I talked with one of my school friends about jacking off.
It's also something I talked about with my ex-boyfriend — we compared experiences about the first time and place jerking off.
Did you try any different techniques in those early years?
In my early years, I started using just regular hand cream — it helped to moisturise my dick.
How has your jack-off style evolved over the years?
It hasn't changed much. These days I apply more pressure on my dick — I get better orgasms when I do.
What's your preferred way to jack-off currently?
I tend to mix it up a little. Sometimes I use XHamster, or I use my own Tumblr and Twitter accounts — I follow various porn accounts that are tailored to my taste in porn, so that helps boost the experience.
What jack-off hints or tips would you give a young guy just starting to explore his sexuality?
Dim the lights, lock the door, and lay down. Apply a bit of lube or moisturiser to help stimulate the experience.