How gay is Dracula?
Queer and kinky.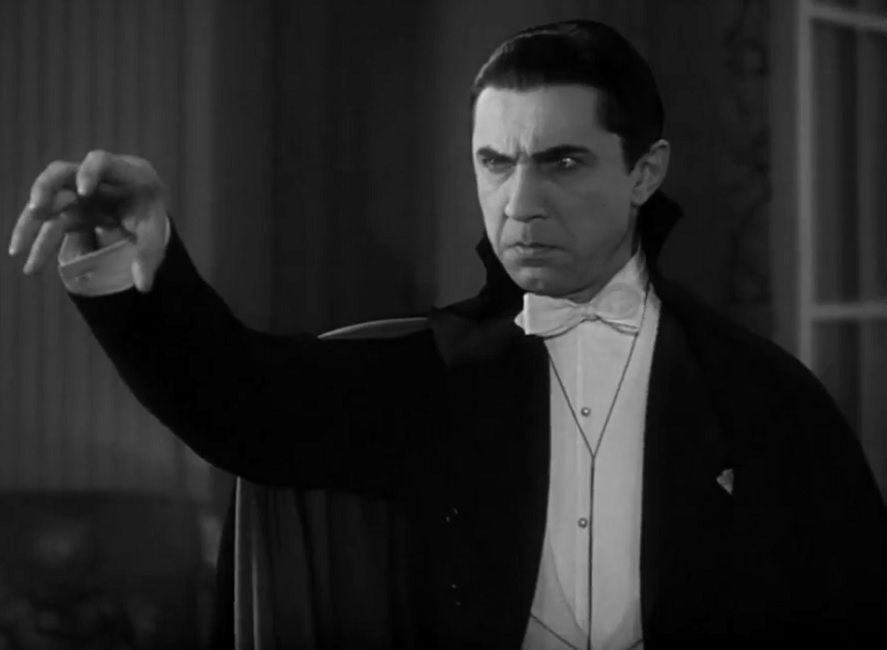 It's been over a hundred years since Dracula first declared, "This man belongs to me!" There's plenty of evidence to suggest that Bram Stoker's vampire might be gay, or at least a little bit queer.
Even before Dracula was published in 1897, writer John Polidori crafted a short story 79 years earlier called "The Vampyre" which revolved around his fascination with Lord Byron. Since then, homoerotic undertones have played a huge role in everything from The Hunger and The Lost Boys to True Blood and Fright Night, reinforcing the parallels between vampirism and the othering of the LGBTQ community.
Of course, much of this can be traced back to Stoker's Dracula, which foregrounds the Count's relationship with Jonathan Harker (the man he "owns") above all else. Not only does Dracula's fear of sunlight echo how Victorian homosexuals were forced to meet under the cover of darkness, away from the judgemental eyes of society, but there's also the more literal idea that LGBTQ people were once (and often continue to be) seen as dangerous monsters.
Some scholars believe that Stoker himself might have been a closeted homosexual. If so, then it's likely that the queer themes of his greatest work reflected the inner turmoil he may have felt after watching society charge his friend Oscar Wilde with crimes of "indecency".
To be queer is to become part of "the other", at least, within a heteronormative mainstream society, and while LGBTQ rights have progressed a great deal over the past century, many of the issues faced by Victorian queer people are still relevant today.