How to choose a therapist that's right for you
Talking to a professional can really help to put things into perspective.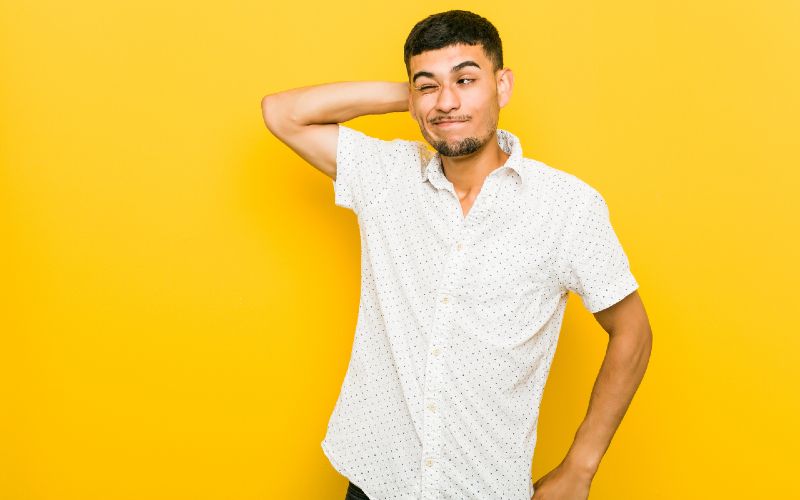 Therapy is a pretty broad term – there's lots of reasons why you might feel that it would be beneficial to get the help of a professional.
But how do you know if a therapist will be able to help you? How do you select a therapist to work with?
Let's take a look at some of the key factors that you should probably be considering.
What sort of therapy are you looking for?
Most people decide to try therapy or counselling because they've got a specific problem that they'd like to work on. It could be an issue in your relationship, or your sex life, or your family relationships, or the way that you interact with others, or high levels of anxiety.
Different therapists or counselling professionals will have different specialisations or areas of expertise. If you can articulate the type of problem that you feel that you might need help with, this will help narrow down your search.
If you can't articulate the specific problem, then a few initial sessions with a therapist might help you to explore that, which might then lead to a referral to someone with the relevant skills or experience.
First impressions count
There's a lot of therapists out there, so the choices can be a bit overwhelming. Getting a recommendation from a friend or a trusted source is really helpful, but sometimes you've just to search and road-test until you find someone that fits what you're looking for.
Every interaction that you have with a potential therapist is important information as to whether you've find the style of professional that you'll be able to work effectively with.
Does their website give you confidence? Do they respond to you in a timely manner? Do they appear organised and efficient?
Your first conversation or meeting with a potential therapist is really a make-or-break moment. Whether you're meeting them in person or as an online chat, you'll immediately get a sense if this a person you can trust.
Therapy sessions generally require you to be quite open and will most likely leave you feeling quite vulnerable. You need to ensure that the therapist you're working with makes you feel safe enough to authentically explore your emotions and experiences.
Understand the process
When you're considering embarking on a program of therapy sessions, it's helpful to have an understanding of some of the different approaches that potential therapists might be talking about.
Do a bit of research and get a sense of which style might work best for you.
It's helpful if you have a general understanding of terms such as behavioural therapy or psychoanalytic therapy. But it's also important to have the confidence to ask for clarity – if your therapist is using terms or jargon that you're not familiar with, you need to feel comfortable enough to ask them to explain.
Setting out a roadmap
Therapy shouldn't feel like an endless journey. You and your therapist should have a clear understanding of what you're wanting to work on, and your therapist should be able to describe the roadmap of how your sessions together will attempt to address and resolve that issue.
If the issue is initially a bit undefined, then an important milestone in that roadmap is getting to a point where you can both articulate why you're undertaking the therapy sessions.
Confirming availability
Once you embark on a program of therapy sessions, you want to make sure that you're going to be able to see it through.
Choosing a therapist that you can access easily is important. There's obviously a difference in the experience between in-person therapy and a digital consultation, but the best online therapy solutions are a great way to overcome any barriers to access.
You also need to ensure that your therapist has time for you – you want to make sure that your sessions are booked in and that they won't be cancelled at the last minute.
Tough love
If you've started a program of therapy, but you feel that it's not working out as you'd hoped, it's okay to discontinue the sessions.
Be up-front with your therapist and let them know that you're not making the progress that you'd hoped. You're under no obligation to continue with therapy if you feel it's not an effective use of your time.
However, it's also important to have some patience. If you've mutually agreed to a therapy roadmap, and your sessions together are working to that schedule, there's no point trying impatiently accelerate that process because you'd like to get to the end quicker.
Achieving quality outcomes from your therapy sessions requires commitment, consistency, patience – and, of course, a good therapist.