How to choose your swimwear
Want to turn some heads on the beach?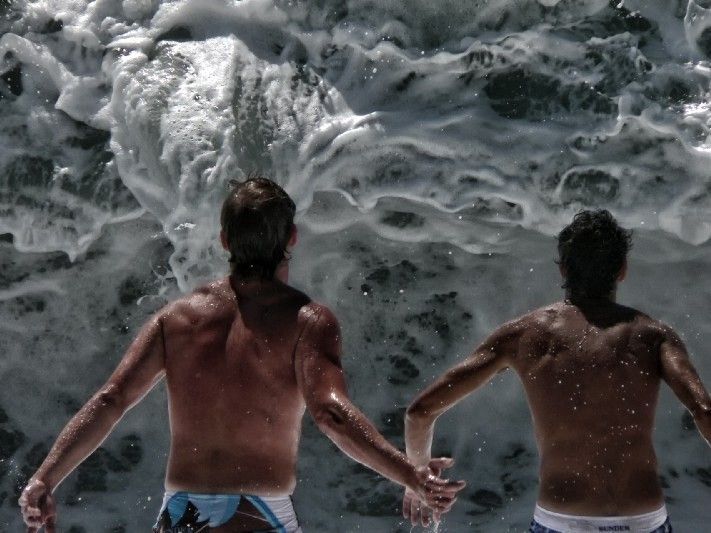 Choosing the right swimmers is essential — your choice of swimwear needs to be appropriate for the situation
Contact sports such as water polo require something tight and tough.
Surfing requires something long and colourful.
Turning heads pool-side requires something sheer and sexy.
My worst swimwear-related wardrobe malfunction was the first time that I tried water polo. I was fairly apprehensive about the whole thing, but wanted to make a good impression, so I wore a pair of black Armani swimmers — very stylish and quite flattering, but obviously only designed for lounging in the sun. After being introduced to the team, the captain told me to dive in and swim a few widths of the pool. As my body hit the water I could instantly feel that I was leaving my trunks behind me. I spent the rest of the training session pulling up my trunks which made it almost impossible to swim, or catch the ball — both fairly essential skills in water polo.
The only see-through pair of swimming trunks that I've ever bought was an ice-blue speedo from Aussiebum. I think I may have ordered them when drunk. There really should be a law against shopping after drinking — the combination of mis-placed confidence in your looks, and a lack of regard for your credit card debts is a recipe for disaster. I wore them a couple of times to water polo training to the general embarrassment of my team-mates. I did also give them an outing on the beach at Mykonos that summer — again, there may have been alcohol involved in that scenario.
Choosing the right swimwear — it's not as easy as you'd think!