How to start a blog
A queer guide to writing.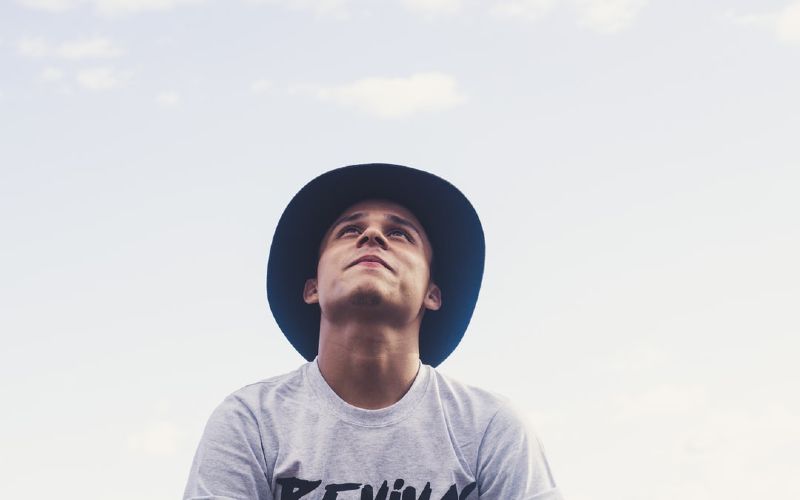 If you're wanting to explore your passion for writing, but you're not sure where to start, writing a blog can be a useful exercise and help to establish a launching pad for your writing projects.
But getting the most out of your blog takes a bit of planning and focus. Here's a simple process you can follow to help you get started with your writing.
Why do you want to start a blog?
A blog might sound like a fun thing to do, but if you're going to be successful at it, it's going to take considerable time and effort.
Why is a blog something that you need to do?
Who is your target audience?
It's important to be able to articulate who you envisage will be reading your blog. What is it that connects you to this target audience?
Think about how you're going to engage.
What do you want your audience to feel or do when they read your blog?
Are you looking to entertain your audience? Do you want them to reflect on particular aspects of their lives? Should they feel uplifted or inspired? Do you want them to buy something that you're selling, or to take some other form of action?
Having a clear understanding of the response that you want from your audience helps ensure that you are writing with that objective in mind.
What is your style, tone of voice, and point of view?
Even if you're tackling a range of topics, what's important is that you're delivering your content in a consistent style to your audience. Your audience is going to want to feel like they know you, they're going to want to connect with you personally.
Write down how you would want your audience to describe you.
Will you be using images and/or video?
It's useful to think about this upfront as it helps to shape the structure and content of your blog. Even if you're not a photographer, using high quality images can help to maximise the impact of what you're wanting to convey to your audience.
How often will you publish posts?
Set yourself a realistic schedule. If you've got time to create a post each day, that's great. But don't set yourself unrealistic goals.
Set yourself a consistent schedule that you're going to be able to stick to and consistently deliver on.
What process will you use to write it? What's your creative process? What's the logistics?
It might sound easy to say that you're going to write a blog, but how does the writing happen? Will you be setting aside a specific amount of time each day? Will you go to a specific place to complete your writing? How do you transform an idea for a blog post into an actual blog post that you can publish?
Writing a blog takes some discipline – work out how you're going to get the work done.
How will you publish?
There's lots of different platforms that you can consider in terms of publishing your blog content. Here's a quick look at three options worth considering.
WordPress: This is widely used and is almost seen as the default option. It's not particularly user-friendly and you'll need some design support to get up and running.
Medium: Brought to you by the same people who created the old-school Blogger platform, Medium is ideal if you're just starting out and wanting to get some experience in writing a blog. It's easy to set up and easy to use. An added benefit of Medium is that its effective use of smart-tags can help you to access readers that you might not otherwise have found.
Ghost: This is a step up from Medium and is designed more for professional bloggers who are taking things to the next level and wanting more control over the publishing process. This is surprisingly easy to set up – you can get up and running without any external design support.
How will you market/promote the blog?
In many ways, this is possibly the most important consideration. There's no point writing a kick-ass blog if no one actually gets to read it.
How are you going to connect with your target audience? How are you going to let them know when you've published something new that they should read?
You probably don't need a separate website from your blog – usually these will be incorporated together, providing an online home-base for your writing.
Make sure that you're using your social media networks to encourage people to read what you've written. You might set up specific social media profiles where you talk about and promote your writing, or you might use your personal networks to engage with your target audience.