How to survive social media censorship
You need to play by the rules if you don't want to lose your account.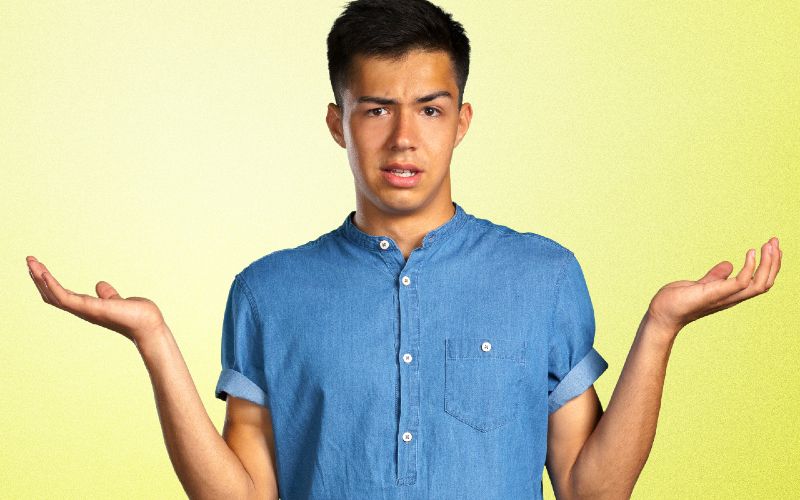 Censorship on social media platforms is not a new thing. If you've ever posted a sexy photo, you've probably encountered your posts being reported or deleted, or you might have had your account suspended.
But social media censorship seems to have ramped up a bit in recent years, and it's the sex-positive professions that seem to be most impacted.
If you're someone who relies on connecting with your audience through social media to generate your income, it's fairly obvious that suddenly losing access to your social media accounts is a big deal.
Whether you're a performer or model in the adult entertainment industry, a sex-worker, a photographer, or an artist who creates erotic work, a breach – or perceived breach – of the terms and conditions of a social media platform can lead to an instant and irreversible deactivation.
With the rise of fan-subscription sites, most performers and models essentially work as independent content creators. While it used to be the studios who would take care of marketing, in today's porn landscape it's the models who have to aggressively promote their brand and business if they're going to generate revenue to pay the bills. This shift in the distribution landscape of adult entertainment has heightened the dependency on social media platforms.
It's an issue that the Adult Performers Actors Guild – the APA – has been taking up with the social media platforms.
"We do not have policies that target adult performers…" a spokesperson for Facebook and Instagram told BuzzFeed News, who were following up on concerns raised by the APA. "We would never disable an account simply because it's run by an adult performer."
Twitter
With the removal of adult content from Tumblr, and increasing censorship on Facebook and Instagram, Twitter has been one of the few social media platforms open to people working in sex-positive professions and adult entertainment.
Can I post adult content to Twitter?
Twitter defines adult content as media that is "pornographic or intended to cause sexual arousal," including "cartoons, hentai, or anime involving humans or depictions of animals with human-like features."
In order to safely post adult content to Twitter, you need to mark your account as containing "sensitive" material, and you can't have overtly sexual images in your profile photo or the header photo on your profile page.
You also need to make sure that the adult content that you're posting couldn't be interpreted as sexual violence or coercion. How that applies to fetish-related content is a bit of a grey area.
Is Twitter 'shadow banning'?
There's been lots of anecdotal evidence of people in the adult entertainment industry who feel that their social media reach is somehow being minimised by the policies of the platform. This has been particularly the case with Instagram – who have officially denied that they use any form of shadow banning – but now it looks like Twitter are getting in on the act.
Twitter's guidelines include a statement that the company reserves the right to "limit distribution or visibility of any Content on the service." That sounds a lot like shadow banning.
Tik Tok
TikTok's effort to provide locally-sensitive moderation has – according to media reports –  resulted in it banning any content that could be seen as positive to gay people or gay rights, even down to same-sex couples holding hands. This banning of queer-friendly content extends to countries where homosexuality has never been illegal.
TikTok is owned by ByteDance – a company based in Beijing.
Looking at TikTok's moderation guidelines, an entire section of the rules is devoted to censoring depictions of homosexuality.
"Intimate activities (holding hands, touching, kissing) between homosexual lovers" are censored, as are "reports of homosexual groups, including news, characters, music, TV shows, and pictures".
Similarly blocked is content about "protecting rights of homosexuals (parade, slogan, etc.)" and "promotion of homosexuality". In all these moderation guidelines, TikTok goes substantially further than required by law.
In a statement, TikTok has said that it is "a platform for creativity, and committed to equality and diversity".
Adult Industry professionals share their stories
"I know tons of guys who had large followings on Instagram, and then – without warning – their accounts have been deleted…" says Jack Mackenroth. "They seem to be particularly focusing on gay men – it feels homophobic. I've gone through and removed all of my ass photos from my Instagram, but I've pretty much stopped posting."
"If it's the content of the pictures that gets you banned, it would be nice to know the parameters so that we could adjust…" says Killian Knox, reflecting on the loss of his Instagram account. "If it was only something like five pictures that were deleted, then I would have something to go on. But my Instagram account had over 500 pictures – all of which were nearly identical. Not only was my account banned without any warning whatsoever, my phone's IP was also banned – that meant that I couldn't even create a new account. It's brutal."
"I'd had that particular account since I started porn in 2014…" explains Robbie Caruso, who had his Twitter account deactivated. "I went to use the account one day and got a message saying that my account had been suspended. I tried to get more information about what had happened, but all I got was an email saying that my profile had mature content and that the suspension would not be removed. There's no number to call, you can't talk to a real person about the issue, so I can't find out what it was that made my profile any different from any other porn actor's profile. This isn't just a time-out, Twitter has gotten in the way of a source of income for me."
Ari Koyote
"I've just lost my Twitter account for the second time…" says Ari Koyote. "The first time I realised that it was because my butt was visible in my header image. I'd almost built this new account back up to where I was, when it's happened again. This time it feels more personal. Maybe because I'm a trans man in gay porn, but I feel singled out."
"I had my Instagram deactivated…" says Mathew Mason. "I had 116,000 followers, it was five years of work. I started another account, which was also deactivated. I've now started a third, but honestly I'm not that interested in it anymore."
Ryan Powers
"My Instagram was deleted without warning…" says Ryan Powers. "My current account gets threatened all the time. I've had several shirtless pics that have been taken down because my belly-button was showing. I used to censor any posts that were a bit edgy, but now my posts are all very mild."
"My Twitter account – with 100,000 followers – was temporarily suspended…" says Drew Dixon. "Seven days later, I got an email saying it had been permanently deactivated – my header photo had breached their guidelines. I felt like the floor had been taken from beneath my feet. Honestly, my heart sunk – everything, lost! I'd spent so much time building up my following, and showcasing my work as a sex worker and performer. Plus, I had DM threads with fans, other models, studios, directors, brands, charities and blogs that were all invested in me and my brand. I started a new account. My work needs to be seen – I couldn't waste any time."
"I've had to invest in hiring a social media specialist…" says Ray Dalton. "We've had to go through all of my posts and remove anything that could be seen to outside of their guidelines. But I'm regularly hearing about friends of mine getting their accounts suspended. It takes its toll on you – you begin to think that you're going to be next."
How are social media posts censored?
Facebook and Instagram
Facebook and Instagram follow the same process in terms of content moderation – Instagram is owned by Facebook.
Facebook and Instagram prohibit the posting of content that includes nudity, sexual activity, and sexual solicitation. In recent changes to their terms and conditions, suggestive use of emojis such as the eggplant or the peach is also prohibited.
Content that may violate those policies can be flagged by Facebook's artificial intelligence and by users who report content. Facebook employees – known as moderators – then determine if a particular piece of content or an account should be removed.
Twitter
Looking at Twitter's terms of service, they take a more liberal approach to sexual content. Your Twitter posts can include nudity and sexual acts as long as you mark your account as 'Sensitive'.
You can't include nudity or sexual content within areas that are highly visible on Twitter – such as live video, profile images, or header images.
Why is censorship of sex-positive content increasing?
"There's four main reasons behind the rise in censorship…" explains Dominic Ford, founder of JustFor.Fans. "FOSTA-SESTA, Advertisers who don't want any association with explicit content, Apple's restrictions in the App Store, and restrictions from payment providers."
FOSTA-SESTA
FOSTA-SESTA is a package of US legislation that was passed into law in 2018.
FOSTA stands for Fight Online Trafficking Act, and SESTA stands for Stop Enabling Sex Traffickers Act.
One of the objectives of FOSTA-SESTA was to expand the liability for sex trafficking to online platforms found to be "knowingly assisting, supporting, or facilitating a violation" of the sex trafficking laws.
One of the immediate consequences of the introduction of FOSTA-SESTA was that Craigslist shut down its Personals section – explaining that they didn't have the resources to monitor all listings to ensure that none of its users were breaching the provisions of FOSTA-SESTA. Other similar sites also followed suit.
Tumblr changed its content policies to remove any sexual content being posted to the platform.
Facebook, Instagram, and Twitter are also believed to have tightened their terms and conditions in relation to what content is acceptable, in order to ensure compliance with FOSTA-SESTA.
"This law has actually increased human trafficking…" says Ryan Powers. "Violence against sex workers has skyrocketed, and we're slowly losing our rights online. Websites are cracking down to cover their asses, because they're now responsible instead of the publisher."
Advertising
Platforms such as Facebook, Instagram, and Twitter rely on advertising revenue in order to generate the profits required by their shareholders.
Advertisers are becoming increasingly cautious about having their ads appearing alongside content that could be viewed as sexual.
This requirement from advertisers puts pressure on social media platforms to remove sex-positive content.
App Store restrictions
Apple began its purge against 'adult' content in its App Store back in 2010 – as first reported by TechCrunch.
It's a move that has been subsequently followed by Google's Play Store.
Apps that provide users access to nudity or sexually explicit content are likely to be blocked from the app stores.
It's for this reason that a number of gay dating apps have been forced to implement tighter restrictions on the profile photos that users can upload.
Payment Providers
A less obvious form of censorship comes from payment providers. The big players are Visa, Mastercard, and PayPal, but policing of content seems to be a common concern for the entire industry.
Payment providers can unilaterally withhold processing from platforms who are hosting content deemed obscene by the payment provider. Payment providers can object to content that they deem to breach an internal obscenity barrier that they have set themselves – even if the content is not illegal in any way.
This additional level of control that payment providers exercise is one of the key reasons that sites such as JustFor.Fans are keen to move to Bitcoin as a payments platform.
Building your brand beyond social media
"I'd love to find ways to expand and advertise without using social media, but it's an uphill battle…" says Killian Knox. "There are avenues you can take, but all come at a cost which doesn't exist when using other social media platforms. You can make appearances at events, but nothing works as quickly or cost efficiently as social media platforms. When I had my account, if I added a picture of me and a guest to my site, they could pick up a couple thousand followers overnight. Nothing else compares."
"I'm now looking into using my website more seriously…" says Ari Koyote. "I'm not entirely sure how I'm going to handle things, I just know that I'm certainly not going anywhere."
"My passion in life is to create community and raise awareness…" says Ray Dalton. "To a certain extent, we have to play the game – if you lose your social media accounts then you don't have a voice."
"There's power in numbers…" believes photographer Michael Craft. "I feel like these social media sites are targeting either the naked male body or the gay community. We need to bring more attention to this situation."
Adversity drives innovation
One of the innovators in the world of porn is Dominic Ford – he's the man behind the JustFor.Fans subscription site.
"I underestimated the expanse of this universe…" says Ford, when I ask him he's surprised by the appetite that there's been for JustFor.Fans. "I worked in studio porn, I did my initial planning on how many studio porn models might sign up for something like this. I had no idea about all the amateur guys that would be interested – I had no idea about the depth of their existence."
"What's also surprised me is the type of guys and the type of content that would be popular…" adds Ford. "It's a completely different world from what's produced by the studio porn system. That's pretty cool."
In terms of people working in the sex-positive industries, one of the strengths of JustFor.Fans is that Ford proudly identifies it as a porn site, and ensures that he's available and accessible to respond to queries from the models using the JFF platform.
Ford is a computer scientist who does all of his own coding. With over a decade of experience in the porn industry, he knows better than most the challenges that models face in building a brand and a business.
One of the features that Ford has added to JustFor.Fans is a tool called Keep Following Me. This gives models a back-up plan if their Twitter account is suddenly deactivated – enabling their followers to be directed to a new Twitter profile.
"It only works on Twitter…" explains Ford. "The other social media platforms have restricted their APIs. I'm looking at how we can maybe use email addresses to do something similar, maybe integrate a messaging system. It's laying some of the groundwork for us to create our own platform through which models can connect with their fans – effectively our own social media network."
In many ways, the demise of Tumblr and the increasing censorship of Facebook, Instagram, and Twitter creates opportunities for JustFor.Fans.
"The rules seem to be applied without any consistency, and there's no transparency…" says Ford. "If you get shut down, your account is gone. Models need to keep it very clean on social media platforms and save the dirty stuff for their JustFor.Fans channel."
"My goal is to give the models all of the tools in the toolbox, all of the options…" says Dominic Ford. "They can then figure it out and see what works for them. Different things work for different people."
"JustFor.Fans is a porn site…" confirms Ford. "We own that. The features that we have on JFF are what you'd find on a porn site. But we're now a platform, we can create the same service for any segment. I want to create a home for any disenfranchised community, anyone who is finding themselves censored."
How do adult industry performers navigate social media?
If you're working in a sex-positive profession, you're often using your body to build your brand, promote your business, and generate income. But that seems to be becoming increasingly difficult as social media platforms tighten up their content guidelines.
We caught up with Alex Lecomte – from 7 Veils, a social media firm that specialises in the adult entertainment industry – for some insights into how to navigate the changing online landscape.
Why does social media seem to be getting harder for queer people?
Social Media really has a huge impact on our daily lives, and the power of those platforms is still growing. The mix of narcissism and a natural instinct to compare ourselves in order to fit in a group or in a social tribe is the core energy of this heavy consumption of social media.
Even if our society is evolving and being a bit more tolerant towards the LGBTQ community, the main frame of reference is straight people as a standard orientation. I think that in this context, plus the fact that it happens in cyberspace – where bullies feel protected by a virtual alter-ego and politicians preaching the freedom of speech – it is getting harder for queer people to enjoy social media.
How are people in the adult entertainment industry currently navigating social media?
With a fear of being shut down.
It's heavy. Our industry understands that we can't post any explicit sexual content – in order to protect young audiences on those apps – but it still leaves us feeling judged and heavily cyber-bullied.
Pornography and erotic arts are still a bit taboo, but their online consumption is really huge. It's very frustrating for us to face this global hypocrisy, especially since we're talking about our daily job – the one that pays the rent and bills.
Is Twitter now the only social media platform where we can post sex-positive content without censorship?
Each platform has its own rules – we're talking about private companies, so we have to respect their rules.
Facebook, Instagram, and Tumblr have clearly announced and taken measures against adult entertainment content. Twitter and Reddit are a bit more open-minded – explicit nudity is tolerated if it's contained in a certain number of filters and options.
Why do some adult entertainment industry accounts get blocked off Twitter?
Many people are afraid that Twitter – which represents our only free-speech platform at the moment – could possibly turn against the adult business community. But there's no way to know how they will manage their strategy in the long run.
At the moment, we're still welcome on Twitter. Many accounts are blocked because they don't respect the terms and conditions of the platform. Most of the time, the clients who reach us with Twitter issues have misused the app and might have violated the terms.
Are hook-up app platforms and fan-subscription platforms the way around censorship of sex-positive content?
It's still a grey area. Those platforms are really good for obvious reasons – freedom of expression, liberty to create erotic and sexual content in order to promote a form of art or fantasy. But I feel sad that we can't express that side of us where everybody is – on the mainstream platforms.
This forces us to stay in the shadows, it's a marginalised activity – most of the subscribers will come to it secretly like it it was something forbidden or bad.
A great advantage of things like fan-subscription sites are that they facilitate a new kind of structure for my industry peers to monetise their own content.
Who are some of the gay adult entertainment industry performers who have a really strong social media game?
At 7 Veils, we spend a significant amount of hours analysing porn-stars, cam and clips models, and porn company accounts. We use several factors to identify whether an account is publicly powerful – the frequency and the consistency of the posts, the engagement with the audience, the coherence between the messages within a certain time-frame. What's extremely important is how natural or personal the overall style of the account is. Each account is different, because it's linked to a person or a persona.
In that context, I'd say that performers such as Austin Wolf, Johnny Rapid, Diego Sans, Viktor Rom, Mars Gymburger, Alam Wernick, Boomer Banks, and Armond Rizzo have a very strong and interesting presence on social media platforms.
Comments