I Am Samuel - a glimpse into the reality of being poor and gay in Kenya
Peter Murimi's documentary is a powerful reminder of the challenges faced by LGBTQ people around the world.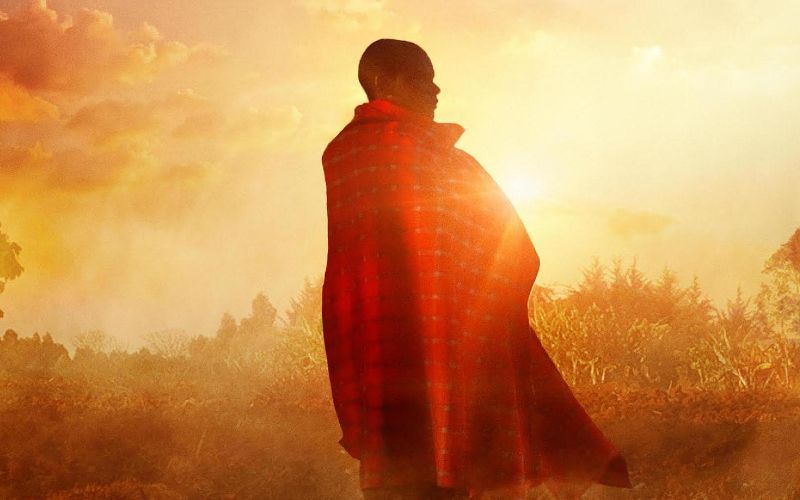 Screening at the London Film Festival, filmmaker Peter Murimi gives us I Am Samuel.
Filmed over a period of five years, I Am Samuel paints an intimate portrait of the relationship between Samuel and his partner Alex. Life isn't easy for gay men in Kenya, and the film chronicles their struggles as they navigate rejection, violence and complex family relationships.
In a country where just being themselves risks arrest, prison, and violent assault, Samuel and Alex find comfort and strength in each other and their close-knit queer community in Nairobi.
"Kenya is a country with extreme wealth inequality…" explains Peter Murimi. "Money and privilege can buy some privacy and security if you are gay. But most Kenyans are poor and live in rural areas or informal urban settlements where they cannot afford to hide dangerous secrets like their sexuality. Their voices are unheard, and their issues are rarely discussed in the media or by mainstream policymakers. It was very important for this film to capture the reality of being poor and gay in Kenya – an experience shared by millions of LGBTQ people around the world."
It's an incredibly powerful film and really a must-watch for anyone with a passing interest in LGBTQ equality. This is patient filmmaking from Murimi, allowing the experience of these men slowly unfold as they navigate the complexity of their day-to-day lives. Importantly, the film demonstrates how family, community, and religion all play a key role in shaping who we are as people and how we identify and explore our sexuality.
While the film finishes on a relatively upbeat note, the filmmakers have advised that Samuel and Alex are currently at risk of homophobic violence and are trying to relocate to safety. It's a stark reminder that while some of us benefit from the geographic lottery of LGBTQ equality, the world remains a dangerous place for most queer people.
I Am Samuel is screening as part of the London Film Festival