"I was bullied relentlessly for being gay…"
Smashby delivers super-upbeat, confident summer anthems.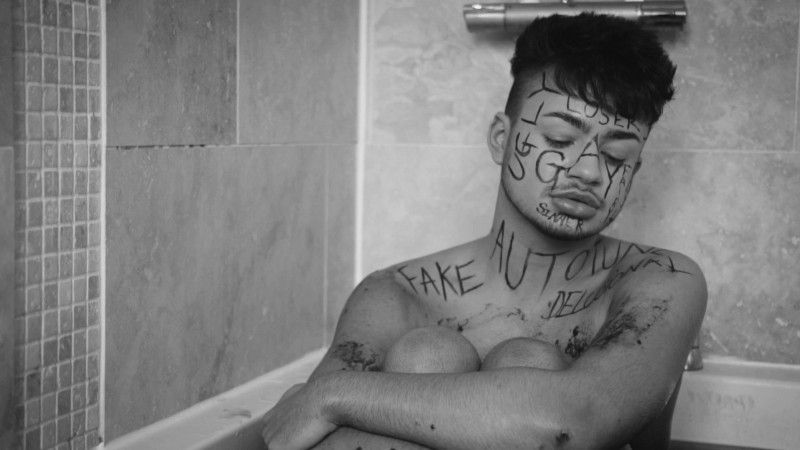 Singer and songwriter Smashby gives us his new single Wild One — the first single from his upcoming EP.
I caught up with Smashby to talk about the new single.
What was the inspiration for Wild One?
Wild One was inspired by my fans, meeting them at Pride and hearing their stories about how they felt worthless from how they were being treated at school or by their own family. It broke my heart and took me back to my struggles growing up — I was bullied relentlessly for being gay.
Late one night, playing the piano at a friend's house, Wild One just came out of me. It felt great to finally let go of those feelings that had haunted me for so long.
What other tracks will be released on your EP?
There's four tracks — Wild One, Under the Sheets, Flames on the Runway, and Someone. They're all super-upbeat, confident summer anthems.
What's the message that you're trying to convey with Wild One?
The message behind Wild One is to hold on through the bad times, no matter how hard it may be — trust me, I know. There's always a light at the end of the tunnel and a rainbow at the end of the storm. I finally found my rainbow, I just want to help others find theirs.
What do you hope that people feel when listening to Wild One?
I hope they feel empowered and inspired to always be themselves, and not to let those monsters win.
Who are some of your music heroes or inspirations?
Britney Spears — ever since I was a little boy. GaGa, Miley, Kesha, and then the legends like Michael Jackson, Freddie Mercury, and Elvis.
Any other LGBTQ icons that have inspired you?
Adam Lambert really inspires me. Also RuPaul, and Todrick Hall. I'm super-inspired by the fearless artists that are part of the LGBTQ community.
What does LGBTQ Pride mean to you?
To me, it's a celebration of love. All different kinds of people who love whoever they want to and identify as who they want to be, coming together to fly the flag. It shows the progress we've made, but it's also a perfect time to highlight all the work that's ahead of us to make the world a more accepting place.
Where will you be celebrating LGBTQ Pride this year?
I'm performing all over the UK — Lancaster, Manchester, Durham, Worksop, Harrogate, Chesterfield, Preston, and a bunch more.
What next for Smashby?
The EP is out on 1 June, so I'm really excited to perform all the new material at Pride. I also have a club release coming out this summer that I'm really excited about. It's gonna be playing in all the gay clubs, I can't wait!