"I'm happy to get my kit off on stage…"
Opera + Burlesque = Ben Noir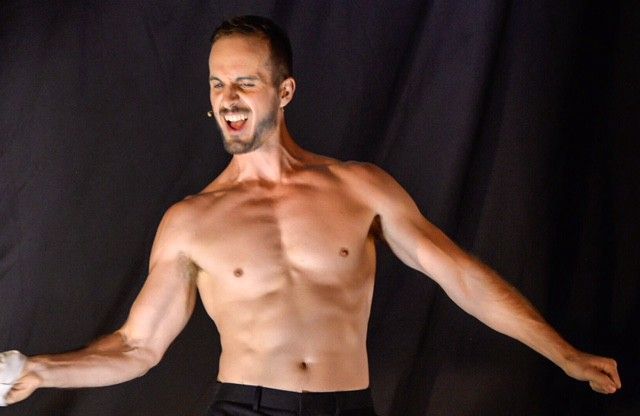 I caught up with Ben Palumbo — the man and the voice behind cabaret opera performer Ben Noir — for a behind-the-scenes look at his show.
When did you discover and start to explore your passion for performing?
I come from a musical family, so I've always been exposed to music — ever since I can remember. One of my earliest memories is of going to watch my mum perform in the orchestra. When I was eleven, I was accepted into a children's State Theatre troupe in Perth. I remember feeling for the first time that being on stage was such a safe place for me. I also remember that this theatre troupe was like a family — somewhere I could be myself.
I wasn't very comfortable in primary school, as I knew that I was a little bit 'different' but couldn't exactly understand why. Growing up, I was quite shy so it was surprising to feel so comfortable in front of an audience.
What was your inspiration for the character Ben Noir?
The French connection began back in 2002, when I sang La Vie en Rose for my Grandad. I've always had a love for French music — namely Edith Piaf.
When I first went to Paris in 2012, I developed a persona — M'sieur P. — but never quite felt comfortable with that name. Ben Noir came about after a gig singing French songs and someone asked me: "Is Ben short for Benoit?" Thinking about it I realised that the play on words really worked as a stage name.
Was it a natural progression to combine opera and burlesque?
I suppose for me it was inevitable really. I've always had a passion for opera and classical music, and I've always been happy to get my kit off on stage. I had a previous career as an acrobat in circus and physical theatre, and often would perform with minimal clothing.
I realised that it's a niche that hasn't really been explored, as opera can have an elitist connotation and burlesque can have the opposite. I like bringing opposing factors together, and mixing opposing forces to create a niche.
What's the appeal of burlesque?
Burlesque allows an artistic expression that I think may be more limited in the opera world. Modern burlesque often presents a story and as long as there's an element of striptease then voila — that's burlesque! Opera is often more stylised and often follows a set path of what's expected from the composer or particular mise en scène from a previous production.
I guess there's also the titillation factor. I perform a towel act where I flip and turn the towel without ever revealing too much — well, most of the time. I love this act, as it keeps the audience on the edge of their seats — "Is he going to drop the towel?"
Your current show, Burlesque at the Opera, sees you performing with your husband Stephane, what are some of the challenges in sharing the stage with your husband?
At the Australian Burlesque Festival, Stephane walked on stage with #YES on his back and a tick planted on his bum — it was during the marriage equality postal vote fiasco. The audience went so wild that for a few moments no one could hear me sing! Because burlesque is traditionally so visual, often the biggest response comes from a buff, hairy-chested guy walking out on stage in killer heels and a jockstrap. So that's my biggest challenge — to appeal to an audience that wouldn't perhaps normally relate to opera, and to try and stop Stephane from stealing the limelight!
Is burlesque a universal art-form that appeals to everyone?
It seems to be. There's a lot of festivals and events around the world. I think that for some, burlesque may still have an underground connotation, but ultimately my goal is to break through that stereotype with quality performances in both burlesque and opera.
I imagine that touring the world with your husband and performing burlesque Opera must feel like a long way away from growing up in Australia?
The place where I grew up in Perth was a little safe-haven, surrounded by bush-land and native animals. I spent a lot of my childhood exploring the bush and horse riding, and I think that helped develop my imagination and capacity to create. But, it didn't really set me up for city living, so it was a bit of a shock when I first moved to Sydney.
I met Stephane in Sydney 11 years ago. He's Swiss/Australian and that's helped to really expose me to the big wide world. We lived in Switzerland for a couple of years, I learned to speak French — Stephane really helped me to see the world as somewhere to explore rather than to be feared.
I'm so proud to be married to him, and humbled by his support of my craft. Also, because he's Swiss, he's so organised! Any artist will tell you that this is a big plus!
What do you hope that people feel when watching Burlesque at the Opera?
Burlesque Opera challenges the concepts of perceived cultural norms. I want the audience to be captivated by the vocals and the music and taken on a journey. In that, what society as a whole might perceive to be 'normal' can have many layers.
I hope to achieve this by using my two distinct vocal registers — one very soprano and the other baritone — as well as using costume changes which have a distinct masculine and feminine connotation.
As with all of my performances, I want to transcend the everyday and bring a little bit of the extraordinary to the lives of my audiences. That's my goal. In the age of YouTube and social media, where we're often exposed to the extraordinary, this can be challenging. But ultimately, I want to give my audience the opportunity to think a little differently.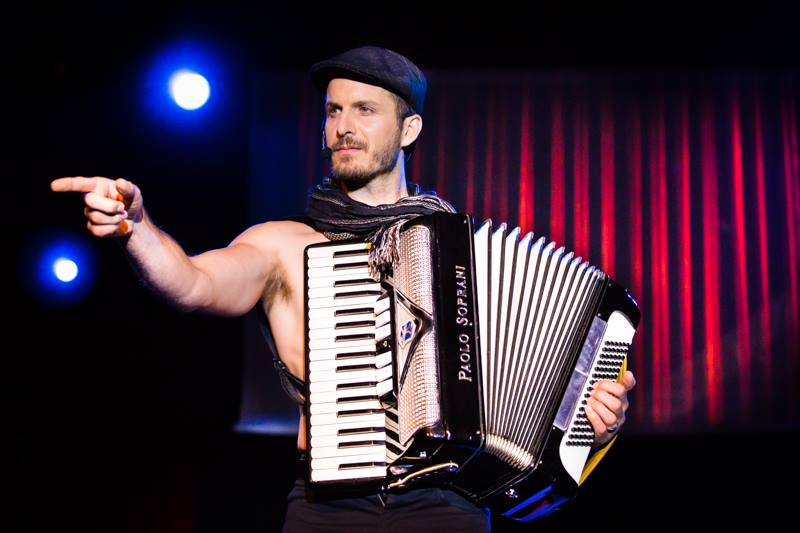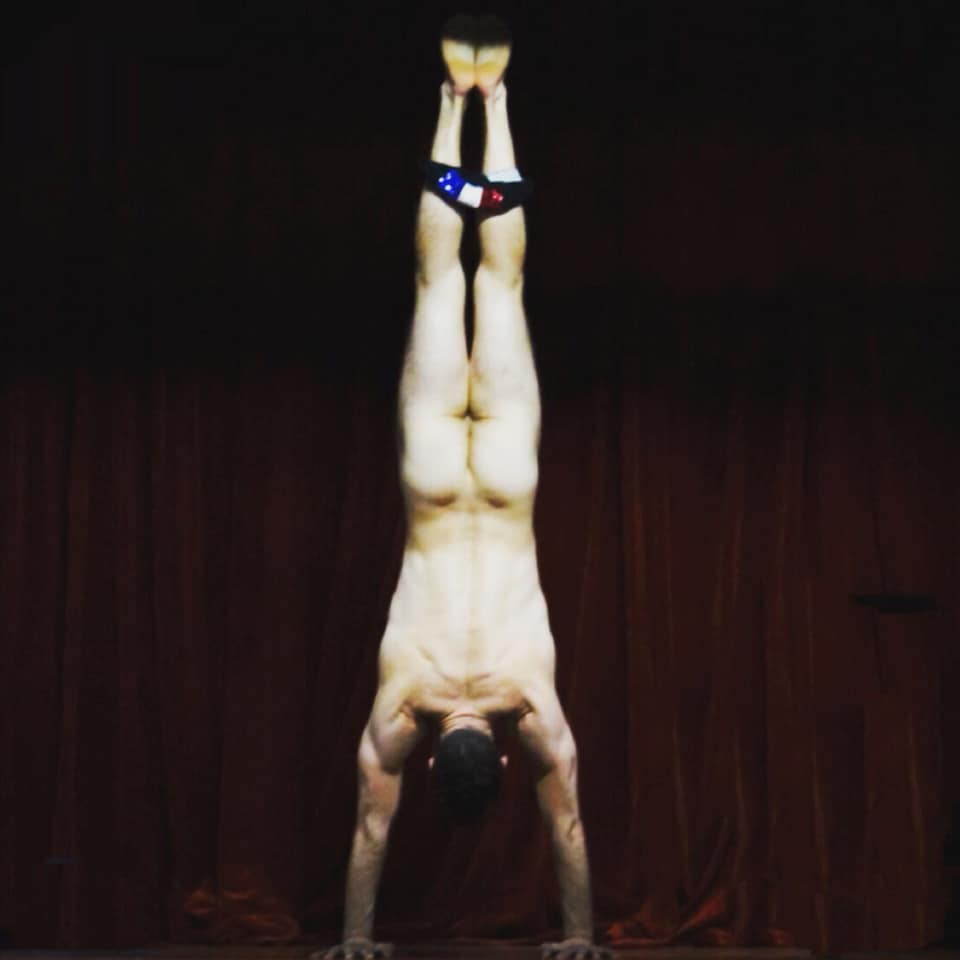 Follow Gareth Johnson on Twitter
---
Show your support for G-TV by grabbing one of our t-shirts.
Available in a range of colours and styles.