Immerse yourself in tales of ancient kingdoms, powerful magic, and a lusty warrior
Created by David Cantero, Class Comics delivers another instalment in the Exodus saga.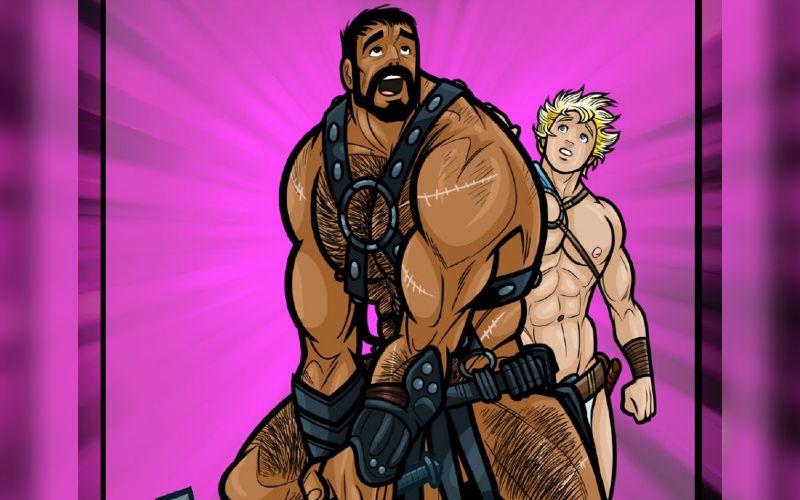 Looking for something to read that fuels your imagination as well as your fantasies? You'll probably want to get your hands on Exodus #9 from Class Comics.
Written and illustrated by David Cantero - who is a master of this kind of stuff - Exodus #9 continues continues the adventures of Euribatos and Alcyoneus.
As we pick up the action in this issue, Alcyoneus and Euribatos team up with Prince Aruma of Mirax - heading into battle against the witch, Mirabella.
Joel gives Alcyoneus some helpful tips and tricks on how to harness his magic, which lets them teleport right to the Queen's throne room. Unfortunately, it was all a trap and the group is subjected to their own perverted torments until the spell is broken and a traitor is revealed!
By the end of this issue, one thing is clear - the adventure is far from over for Euribatos and Alcyoneus.
Exodus is quality erotic gay fiction.
If you're looking for a reference point, think Conan the Barbarian or Masters of the Universe - except with all of the sexed-up fantasies that you usually project onto those characters actually brought to life in every satisfying detail.
One of the great things about a comic such as Exodus - and pretty much everything that Class Comics produces - is that you can enjoy it on a number of levels. Cantero has given us a great, action-packed story. It's beautifully realised with fantastic artwork and colour. There's a silent edition as well as the full-text version. Also included are some of the development sketches, character designs, as well as some stunning pinups.
While you can certainly rely on Exodus to fuel your fap fantasies, this is different to porn. It's probably not going to replace the video clips that you get off to while watching on your phone or your laptop. This is erotica that stimulates different trigger-points in your experience of sex and sexuality.
Reading a comic such as Exodus also gives you an incredible sense of connection - a realisation that when you were watching He Man cartoons, you weren't the only one who wished that those characters could act out the desires you were feeling. That's really powerful stuff.
Exodus #9 is available from Class Comics