Immerse yourself in the messiness of queer life in Los Angeles
With the third and final season of I'm Fine, Brandon Kirby explains why he wants you to relate to the characters but not necessarily like them.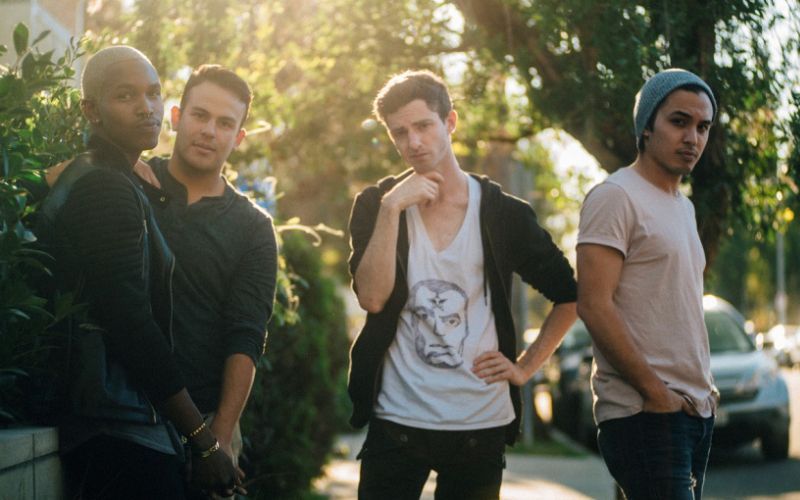 Based in Los Angeles, I'm Fine is a series that explores queer identity, monogamy, shame and the generational gay relationship divide.
Created by Brandon Kirby, the third and final season of I'm Fine is available on streaming platform Dekkoo.
I caught up with Brandon Kirby for a behind-the-scenes look at season three of I'm Fine.
How does it feel to be able to bring the narrative of I'm Fine to a conclusion with this third series?
I feel so thankful having been able to tell this story and to have the freedom and flexibility to end it on our terms. With the third season, it felt like we had reached a natural place to end the story of Nate getting over his ex-boyfriend Joey –  which is where the series began three years ago. Since then, the show has evolved into something inclusive and uniquely its own, no longer a story about a breakup but a story about a group of friends finding themselves.
With Season 3, you've been able to take a much more collaborative approach to writing and production. How's that experience been for you?
I must admit I was a little hesitant handing over the reins after two seasons of writing and directing every episode. But once I had mapped out season three and saw what individual character stories we were telling – season three feels especially like a series of short films in this sense – I knew this would be the perfect opportunity to expand the creative minds behind what we were doing.
As the series began, it was very much based on my experiences which were transplanted into those of Nate. As the series moved forward from being exclusively about Nate, it felt kismet to also move forward from my being the only writer and director. I opened it up to some of my producers writing episodes, a couple actors directing episodes, and our director of photography taking the helm on the most emotionally rigorous episode – it was such a great opportunity and really brought us together even more as a production family.
The episodic stories told by the characters in Season 3 illustrate different facets of the queer experience in contemporary Los Angeles. Is there a specific or unifying point of view that you're looking to convey with Season 3?
Since our characters in season 3 continue to splinter off into their own story-lines, with some characters not even crossing paths anymore, this allowed us to convey a whole bunch of individual experiences. But also with this, the unifying view I wanted to convey – with this approach to characters separating and living their own individual lives and friends drifting in and out of each other's stories – is that this is also the reality of adult friendships. Post college and in your early 20s, you try your best to always stay together, but mid-20s and beyond, your lives evolve, interests change and different friendships and relationships are going to form. I wanted to convey that messiness of life – while some may call it disjointed, I call it reality.
What's the audience response been like to the I'm Fine series?
The audience response to season one out-of-the-gate was very positive, which I really appreciated. People found the characters relatable, holding up a mirror to their own insecurities, which can be both awkward and illuminating.
Season two, however, people began to push back against characters being not entirely likeable. Nate was mostly acting like a jerk to his best friend Jeff, and I began the process of splintering off this friend group into a new dynamic. Nate continued to make choices that were questionable, and people were becoming frustrated with him.
Instead of reversing course and creating more conventionally likeable characters, my crafting of season three was almost a direct push-back against this new sentiment. I wasn't going for likeability, and I never do in my writing – I go for being relatable. Sometimes it's uncomfortable to see what you might relate to.
What do you hope that people feel when watching this season of I'm Fine?
I hope people are able to see themselves and their own experiences in the show. That's my ultimate goal – by watching I'm Fine, I hope people feel less alone. I hope there are characters or moments where someone watches, and they say – "Wow, that's totally me!" or "I really relate to this!" or "I'm discovering something about myself watching this." – That's my ultimate goal. I hope people see themselves reflected back at them through watching I'm Fine, even if it's in ways they might not expect.
Season 3 of I'm Fine is available on Dekkoo from 25 July