In a post-Covid world, is the gay scene going to stay the same?
David Luca is rethinking his social life.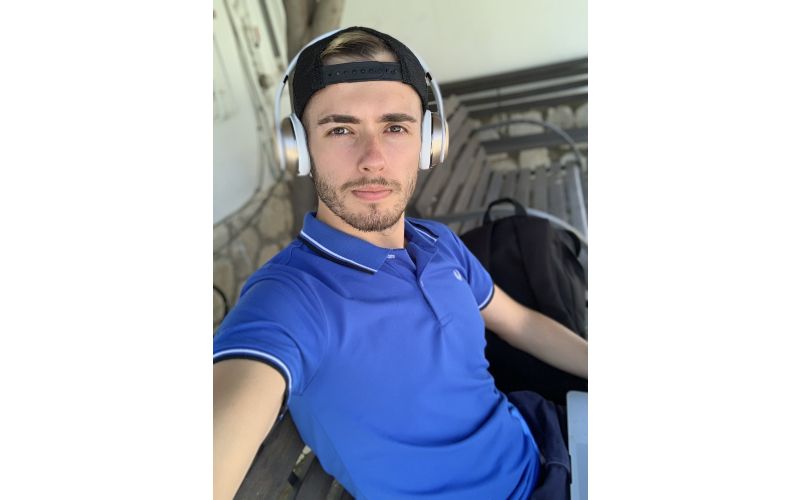 Like most of you, I haven't set foot in a gay club since last summer. For many of you, it might even have been longer.
I'm not even sure if I can still dance and I don't know the words to any of the songs in the top 40. This pandemic has left 27-year-old me feeling like a bit of a has-been gay. Seriously, who the fuck is Olivia Rodrigo?
If I'm truthfully honest, even though clubs are opening up again, festivals are taking place, and circuit parties are being advertised all over Europe – I'm just not feeling it.
I used to love a night out – drink some strawberry gin and tonics, grind to Shakira, sing along to Britney, and do a half-arsed attempt at the Bad Romance choreo while trying to catch the eye of the guy on the other side of the room. Yet, over the last two years, so much has happened. I've lost loved ones, I've been kept from my friends and family, and I've spent a lot of time reflecting on what is important. Like many of us, I'm now asking myself – what do I actually want in life?
The truth is, I don't want to go spend money on entrance and drinks just to end up hungover and struggling with my rent. I'm sure a lot of gay guys can't wait to get back to the club. I truly hope they have even more fun than in the pre-Covid days. I think we should all be doing what brings us Joy – shoutout to that lockdown Netflix binge, Marie Kondo – but, I'm beginning to realise that that world just isn't for me anymore.
While talking with a lot of my queer friends – of all ages – I've begun to notice that I'm not the only one feeling this way. I think a lot of us are craving more sociable hobbies. We've spent so long without proper human contact that the idea of getting intoxicated and being with strangers in a loud club just doesn't cut it anymore.
So, what comes next?
Sadly, our community hasn't been left with many spaces to enjoy beyond gay bars. New Yorkers will know of the gay coffee shops that were social spaces for queer people to interact and make friends back in the day, but it was a part of queer culture that never came to Europe. Younger queer people, inspired by the series Pose, are getting into the vogueing scene – a safe social movement that celebrates queerness and builds strong family ties.
But what is there for the rest of us?
Our readers in Ireland might have heard of DIGS – the Dublin International Gay Society. DIGS is a group that was founded over 10 years ago to create friendships and combat loneliness for queer people in a non-threatening setting. It attracted people from all backgrounds and has grown to over 1,500 members.  They host dinner evenings, drinks in various hotels, organise social activities and trips. It's an idea that I hope gets taken up in other major cities around the world.
For me personally, I'm getting my social fix via church. I know, not the first place you'd think a young gay person would go, but at the beginning of the year I matched with my local Church of England priest on a dating app. We went for a drink and he told me about our local church. He'd started recently and was bringing a younger more diverse group of people to the church.
I started going to hold the camera for the online stream for vulnerable parishioners, but I've ended up staying for the people. Every Sunday, after the service, we all gather in the garden and down four bottles of wine while eating cake and having a good catch up. It's become the highlight of my week.
So, even with all the talk of 'back to normal', I think most of us have realised that things won't be the same again.
The gay scene is changing, what we want as people has changed too, but I hope it leads to exciting new opportunities – more social organisations for our community, people furthering their hobbies, and – for many of us – a step away from substance use.
Who knows, next season of Bake Off might end up with an all gay cast!