Inspired by James Charles to date better men
The beauty vlogger has a preference for guys who are 'straight' - is that a problem?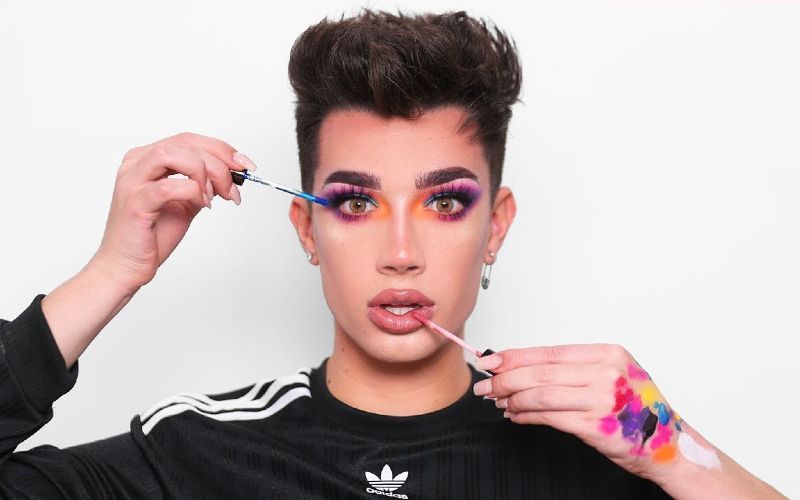 The catty world of Beauty vlogging is not an area I thought I would end up writing about, but remember the drama filled roller-coaster of James versus Tati?
19-year-old James Charles was accused by 39-year-old Tati Westbrook of being a predator towards straight men after James promoted her competitors on his Instagram. The controversial business mogul, and fellow beauty vlogger, Jeffree Star quickly jumped on the band wagon, claiming that his own partner felt uncomfortable around the teenager and had banned him from visiting their home. The ensuing week became a living hell for James Charles, who lost three million followers and received hundreds of thousands of hate-filled tweets and messages.
Media sources and celebrities were quick to join in and describe the met-gala going influencer as "cancelled." For those of us who are not 12-year-old American girls, or the middle-aged Tati, that means someone whose career has been ended due to controversy on their part.
A few days later – after having been silent for over a week – James posted a 40-minute-long video on his channel in response to Tati and Jeffree using screenshots and video footage to prove his innocence. Westbrook had claimed James made vulgar comments continuously towards a waiter at her birthday party, while Star went on to accuse James of having 'trapped' the boy in his hotel room. Subsequently, the waiter they had accused him of harassing posted his own video about the alleged incident, talking about how he had given consent to go to the hotel room and how they had been kissing for an hour. This was reaffirmed by text messages James showed where the waiter had come out to him as being bisexual.
Singer Zara Larsson also joined in with the hate by claiming James had repeatedly messaged her boyfriend on Instagram, telling him how attractive he was. James mentioned her in his video because it turns out she had found her boyfriend by uploading his photos with the caption 'who are you where do you live how old are you why are you so fine how do you like your eggs cooked in the morning.' James then compared this to the single message he had sent the man on his Instagram. James rightly mentioned that he saw a real double-standard with the fact that no one viewed her behaviour as predatory because of her gender but that gay men are often demonised and viewed as overtly sexual or predatory. Larsson had publicly posted her tweet to over 1 million people, while James had sent a respectful compliment in a single private message.
This view of gay men as dangerous was the foundation of the 'gay panic' defence – frequently used by defendants in homophobic hate crimes. I'm sure many of us remember the case of Matthew Shephard – the 21-year-old who was beaten, tortured and left to die in 1998. The treatment of James Charles – and the public's quick reaction to call him a predator – is the living legacy of this aspect of American homophobia.
I have never been a fan of James Charles, but to hear him defend himself – and our entire community – with such eloquence, despite facing monumental pressure, has left me feeling an immense respect for him. Especially considering the boy is still in his teens. However, James himself did admit to having a preference for straight or questioning men. Something which Jeffree Star has actively bragged about on many occasions. James, in his video, admitted that this caused him many problems and that he wanted to do better and change.
Before I end up feeling like a hypocrite, I have to admit I used to feel like that too. I have even had conversations with men about their wives or children while being in bed together. Something which I am finding more and more disturbing as I get older. The reason I am finding it more and more disturbing is because I am beginning to see it as a lack of self-respect. I came out at the age of 12, I have proudly been myself for 12 years. I have marched for equality, celebrated prides, written articles, educated friends and family, and worked up a huge amount of pride in my identity as an out gay man. So, why do I value closeted men or men who aren't like me more than those of us who have overcome so much to proudly live openly as gay men?
I'm glad to see James Charles have a change of heart. I'm happy this has inspired me to be more selective with my sexual partners. I now feel that if a man is too chicken to come out to the world, he isn't deserving of my time or my bed. Hopefully, more of us can make this positive change. Who knows, if we start doing more openly happy men with less mental health issues, we might actually meet some decent men! All of my wedding planning won't be in vain after all.