Ioan Hotea immerses himself in the role of Ernesto - a dreamer, with beautiful and romantic music
London's Royal Opera House presents a new production of Donizetti's Don Pasquale.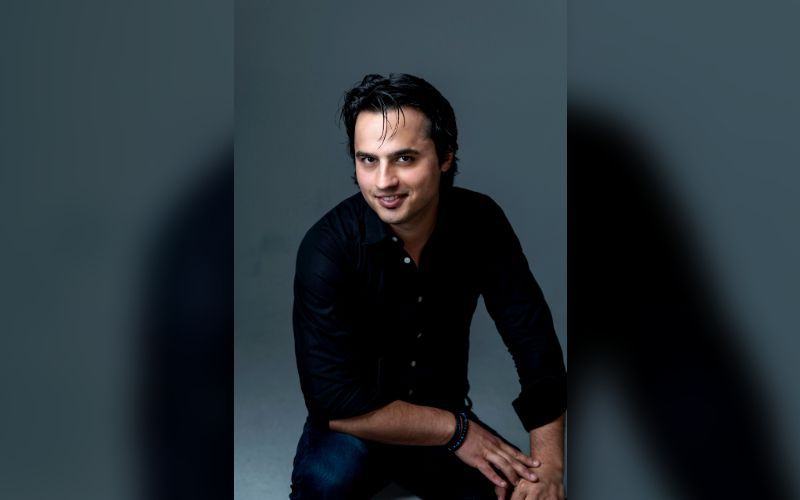 Ioan Hotea is in London to take on the role of Ernesto in the Royal Opera's production of Don Pasquale.
Created by Donizetti, the opera tells the story of Don Pasquale – a wealthy old bachelor – who is outraged when he hears his nephew Ernesto intends to marry the impoverished widow Norina. He determines to marry himself and disinherit Ernesto. Ernesto and Norina despair, but their friend Doctor Malatesta promises to help them – and teach Pasquale a lesson.
In this production – directed by Damiano Michieletto, and conducted by Evelino Pidò – the role of Don Pasquale is played by Bryn Terfel, Norina is played by Olga Peretyatko, and Doctor Malatesta is played by Mariusz Kwiecien.
Ahead of opening night, I caught up with Ioan Hotea to talk about his take on the character that he describes as a victim with a good heart.
Is the character of Ernesto someone that you identify with at all?
Definitely. I identify myself with Ernesto up to a point – I think we can all identify with one of these characters.
Ernesto is a young man raised by his wealthy uncle, Don Pasquale. The libretto of this opera doesn't specify exactly what happened to Ernesto's parents, but we can consider two scenarios – he is an orphan or was adopted.
During the period when the opera is set, it was common for wealthy relatives to provide education for unfortunate children from poor families. In this case, the relationship between the nephew and the uncle seems to be cracking. Don Pasquale has forced Ernesto onto a professional path that the young man doesn't want. And worse, he tries to stop Ernesto's engagement to the woman he loves and to force him to marry someone else, whom he considers more suitable.
These conflicts we also see frequently in our society today, and most of us can identify with at least one of the characters in this opera.
Ernesto is honest, devoted, naive and obsessively loves Norina – a vivacious young widow. For me, there are two factors that clearly define Ernesto's personality – his determination to make his own choices, and his need for affection, which he hasn't got from his uncle.
Don Pasquale has gone to a good deal of trouble to to give Ernesto a sound intellectual and moral education. But he can't relate to him – he's never been married, has no children, and has always been focused on his career, social position, and finances. He believes that he knows the key to success in life, and manipulates his nephew in the same direction – but, for Ernesto, that doesn't work. He fails professionally, is depressed, hypersensitive, unfulfilled, and – above all – his uncle forbids him to marry the woman he adores. At the same time, Ernesto has many positive qualities – he is romantic, sensitive, poetic, and devoted.
Ernesto and I didn't have similar childhoods. I was fortunate to be born and raised in a healthy, traditional Romanian family. My parents gave me the chance to express my opinions freely, and to make important decisions for myself.
This is an opera that was first performed in 1843 – is it a story that today's audiences will be able to connect with?
Yes, very much. It's a great opera – very Italian, very comical, and never boring. Donizetti composed it in just 11 days!
Also, the characters – the relationships between them, the subjects explored – are absolutely contemporary.
I think this opera has an appeal for a very wide range of people. As well as young people – who'll understand Norina and Ernesto's feelings – I think that it will appeal to people that have reached an advanced age, particularly those who've obtained a good social and financial position but think they may have neglected the more personal aspects of life, such as affection and love.
This is a new production of the opera – does that allow you to create something fresh in your portrayal of Ernesto?
I've performed this role quite often – this is the fifth production of Don Pasquale I've performed in, and I've sung Ernesto so far 28 times in all.
I sang the production of Grischa Asagaroff conducted by Enrique Mazzola, in Zürich; the production of Rolando Villazón conducted by Nicholas Carter in Düsseldorf; Jossi Wieler and Sergio Morabito's production, conducted by Giuliano Carella, in Stuttgart; and in Wiesbaden the production of director Markus Bothe conducted by Daniela Musca.
I'm happy to experiment with many of the aspects of Ernesto's character, with help from the directors and coaches of each production I've appeared in.
You might think that there is no more to discover, but I've come to believe exactly the opposite. In each new production – together with the director and his team and the conductor – all us cast members discover new things, details of all kinds that help us to give a deeper meaning to the music, to be more credible, more authentic to the characters we interpret, and to be more comical.
I came to London with an open mind to experiment in creating a new Ernesto, trusting myself to the director and conductor in order to create something coherent, true to what they had imagined. Of course, the teamwork is the defining factor for the success of the show – so, I present my point of view but remain flexible. I listen to the team's opinions and together we decide what works for the musical and creative vision they have.
Maestro Evelino Pidò has brought to this production a new version of the score of Don Pasquale – a revised version recently released by Ricordi – which is more detailed and authentic. That's why we all had to move to this edition.
How do you physically prepare for a production such as this?
I try to keep my mind and body connected to the character throughout the rehearsal period, in order to be able to absorb as much information as possible.
The main work in preparing a role is done by the artist by himself – we must find what works for us. The director and conductor present a concept to us, then we have to work out what to do in order to create a natural and credible character.
I work a lot at home, with a mirror, to make sure that I make sense of each word and sound, in a natural way. I build musical phrases that I visualise, and create responses, or reflexes.
I already know my musical instrument quite well, so I can rely on it almost any time. I also protect my voice throughout the rehearsal period, and don't sing in full voice until we've clarified and finalised the production. This is a compromise that I have to make in order not to exhaust my voice and avoid getting to the performances already tired.
I focus on the character in the first part of the rehearsals, as we build the action and the relationship between the characters. When we're on stage, we have a lot of things to focus on at the same time. We must be attuned to everything going on, adjust our volume according to the acoustics of the hall, and to balance with the orchestra. We must synchronise with the conductor and orchestra, respect the director's vision, and also build the relationship between the characters.
If someone hadn't had much exposure to opera, but was keen to experience it, is Don Pasquale a good starting point?
Don Pasquale is an opera buffa, so it's very funny – a comedy, and very easy to enjoy. The bel canto style, with its many tunes and vivid rhythms, is also very accessible.
The playfulness of both the characters and the music can make for a memorable and fun first experience at the opera.
I'm convinced that any audience member will identify with at least one of the characters, and will enjoy the magnificent music written by the master composer Donizetti.
How do you hope that people feel when watching your performance in Don Pasquale?
I hope to be in the best vocal shape, and to be able to meet the demands of this fine style of bel canto.
This kind of music demands creativity, good acting, making the singing seem effortless, and conveying a lot of emotion.
Ernesto is a dreamer, a character to whom Donizetti awarded the most beautiful and romantic music in the entire opera. I hope my performance will make the audience think, and entertain them, and I hope to deliver the messages of this masterpiece.
Follow Ioan Hotea on Instagram
Don Pasquale at London's Royal Opera House will run from 14 October until 2 November.
The production will also be broadcast live in cinemas on 24 October.
Rehearsal photos