Is a drag queen a reliable guide to life?
Fanny Minka shares her insights.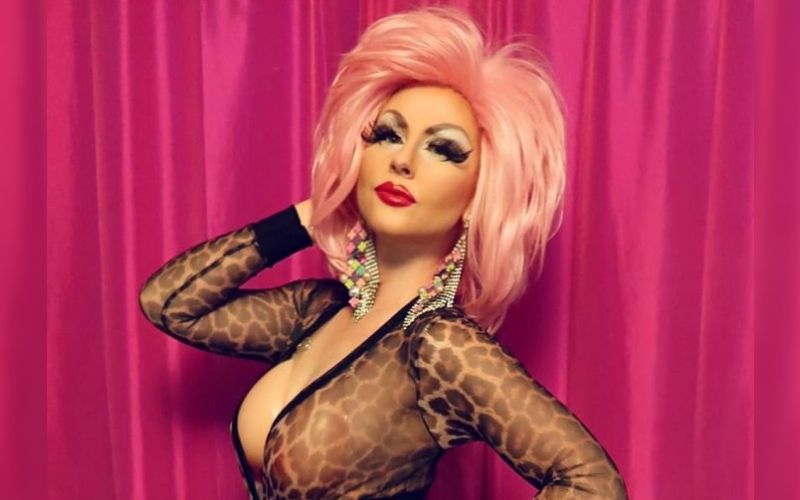 We caught up with lifestyle blogger Fanny Minka to find out how she combined her passions for drag and seeing the world.
You've said that you became a travel blogger by accident, that you really wanted to be a map-maker. What is it about being a travel blogger that continues to excite you?
I'm still so surprised that blogging has become part of my life. It's not something I ever thought I'd get into, yet I find myself pouring all my spare time and money into it.
I've always been a bit of an obsessive researcher, so I definitely love sharing all of this with the rest of the world. It somehow justifies the stupidly large amount of time I'll spend trying to find a great brunch spot, amazing gluten-free bakery, or awesome underground queer club in a new destination.
I also love when I see other people finding my content useful  -  such as booking hotels I've enjoyed, or thanking me for a recommendation they've enjoyed. It's very satisfying.
Is there any training or study that you can do in order to become a travel blogger, or is it something that you have to learn on the job?
Writing is a huge part of blogging, so knowing how to structure a sentence really helps  -  plus, developing your own authentic voice. Your writing will definitely improve the more you blog – you can also use online resources like Grammarly and Hemingway Editor, so don't be deterred.
It also helps if you can take great photos, make videos, and design amazing graphics  -  but you can also grow these skills over time as well.
If there's one skill I would urge new bloggers to seek training in, it would be SEO writing. It will have a huge impact on the amount of traffic that's driven to your site, so it's important to make sure you're doing this right from the start. There are loads of courses you can try online to learn about this.
You've merged your drag persona and your travel blogging. Are drag queens reliable tour guides?
Probably not  –  but then, my blog isn't for everyone. I wanted to find a way to express why fabulous people should trust my recommendations – something that would help them to know where I'm coming from.
I'd been blogging and performing drag for a while when I realised that aligning these two elements of my life helped to solve this. Want fabulous travel tips? Then you can trust me, I'm a drag queen.
What are some of the skills and attributes that you need in order to become a successful travel blogger?
You need to be very driven and passionate about the content you're creating. Don't expect to have loads of traffic, followers, or engagement instantly  –  it will take time to build all of this.
You need to be prepared to see it simply as a passion project for a while, to give it all your energy and money, in order to build this.
If someone was interested in becoming a travel blogger, what advice or guidance would you give them?
I actually wrote a blog post about this. I think the key things I had to overcome when I first started out was learning that everything didn't have to be perfect, and also to work out my angle on the content I produce. Both of these were difficult in different ways, but were important steps for me in blogging.
I judged everything I did really harshly when I first started blogging, and didn't really want to make anything public. I felt both my website and my photography were nowhere near the level of professionalism that I wanted them to be. They still aren't  -  and probably will never be  -  but I had to realise that there was no way I'd ever get better if I didn't just put myself and my work out there. So, I would definitely recommend that new bloggers allow themselves to be a bit crap at the start and not be too tough on themselves. Blogging is itself a journey, so just get started and keep trying to get better gradually.
My second piece of advice would be to try and work out what it is about your blog that makes it different. The blogging world is so saturated these days that it's really hard to stand out, so take some time to develop what it is that makes your take on the world so interesting or unique. When I first started, my travel blogging and my drag performing were two separate parts of my life but I slowly began to realise that the two elements together gave me a very unique voice.
Dive into the world of Fanny Minka