Is Brussels a destination worth adding to your travel wish-list?
The perfect city mini-break that takes you to the heart of Europe.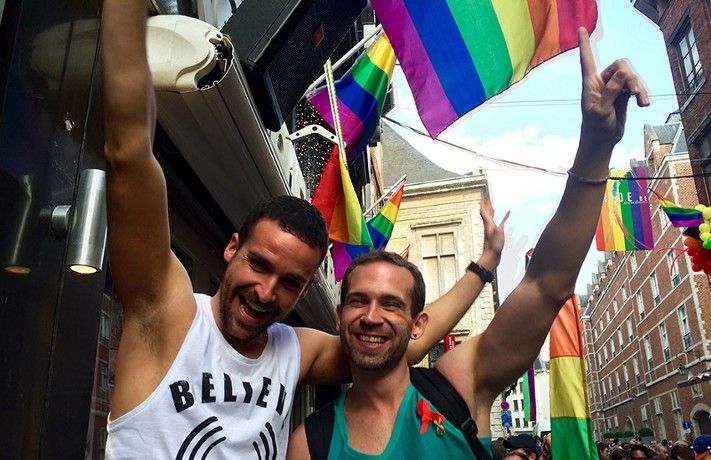 If you're planning a city-break, then Brussels is a destination that should definitely be on your wish-list.
You get the sense that Brussels is a place where worlds come together – sometimes they collide, but mostly there's an easy co-existence of cultures and communities.
This isn't a new thing. Established as a fortress town in the 10th century, Brussels is a place that has been caught up in various power struggles through the ages between Austria, France, and The Netherlands  -  becoming the capital of the newly-independent Belgium in 1830.
Today, with a population of just over one million people, the city is officially bilingual  –  historically Dutch speaking, these days French is equally prevalent. English is also widely-spoken.
With the gravitational pull of the European Union, there's a fluidity about the population of Brussels. People come, people go – there's always new faces, a fresh perspective. There seems to be a very international perspective on life, it's easy to meet people, to start a conversation, to share experiences.
You always get the sense that interesting stuff is happening in Brussels.
4 things to do in Brussels
Check out the street art
As you wander the streets of Brussels, it's impossible not to be caught up by the vibrant street art that seems to adorn everywhere you look.
There's recognisable characters such as Tintin and tributes to other well-knows cartoons, but there's also more abstract and experimental pieces.
The tourism service at Visit.Brussels has a number of self-guided walking maps to help you discover the range of artworks adorning the city's streets.
See the sights
If you're looking for a few Instagram-worthy moments, Brussels won't let you down.
Here's some suggestions for your itinerary.
The Grand Place  –  with its imposing Gothic town hall , this is the postcard-worthy tourist hub of the city.
The Mannekin Pis – the famous fountain of a small bronze boy happily urinating into the water below. A surprising but popular choice as a symbol of the city.
Place Royale and the Coudenberg Palace – The palace of the dukes of Brabant is an impressive reminder of the history of this part of the world, and how to build with an eye for grandeur.
Place du Grand Sablon – this is chocolate central , you'll find shops by Pierre Marcolini, Leonidas, Godiva, Neuhaus, Maison Dandoy, Frederic Blondeel, and Wittamer. While you're here, the Eglise Notre-Dame au Sablon has an enormous carved wooden pulpit that's worth a look.
Parc de Bruxelles Warandepark is the ideal spot to watch the energetic joggers pounding out the miles.
The Atomium – this futuristic construction was built in 1958 . It was designed as the Belgian pavilion when the World Expo came to Brussels that year. Today the Atomium is the most visited attraction in Brussels and, thanks to a recent renovation, it still feels as otherworldly and cutting edge as ever .
If you're looking for vintage treasures, the flea market on Place du Jeu de Balle is a popular destination. There's been a market on this square since 1873. Surrounding the market are a number of vintage stores that are also worth exploring.
The old indoor market of Les Halles Saint-Géry has been transformed into a going-out destination. Once a month, they hold a market for vintage clothes.
Hit the nightlife
You've probably heard of La Demence, which is reason enough to make a trip to Brussels for a big weekend. But there's more to the nightlife of this city than La Demence. Clubs such as Mirano and Fuse are always worth checking out, and Madame Moustache delivers more of an alternative take on a night out in Brussels.
Discover the LGBTQ community
The LGBTQ community of Brussels is vibrant and visible. Most of the action is centred around Rue du Marché au Charbon in the Downtown precinct – the bars and businesses of this precinct proudly adopting the collective identity of the Rainbow Village.
There's a laid-back and friendly vibe to this lively neighbourhood. The bars are small, everyone drinks outside. It's good fun.
Pride celebrations happen in May and are always worth checking out.
The local queer press is called Ket Magazine – worth checking out to see what's happening when.