Is Tim Cook the ultimate sugar-daddy?
With a big payout in his pocket, the big boss at Apple sets the standard for sexy geek.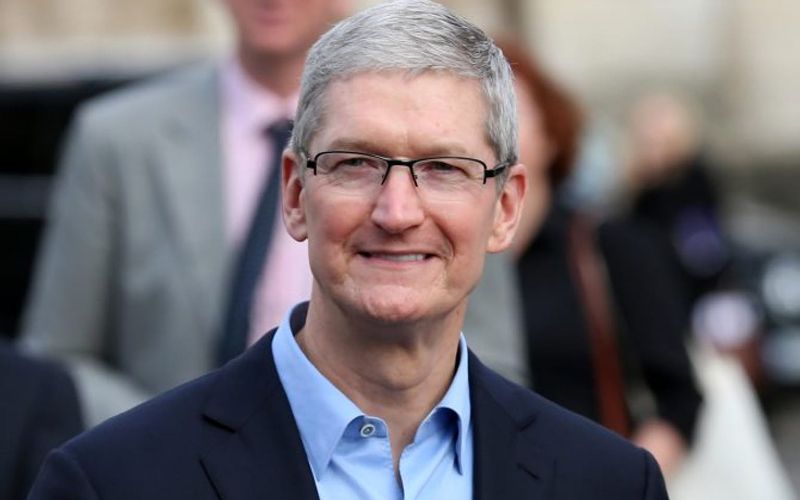 Marking ten years in the top job at Apple, Tim Cook has just pocketed more than USD$750m from the sale of around five million shares in the technology giant.
The shares were part of the performance-based deal struck by Cook when he took over the company as Chief Executive.
Over the past three years, Apple's shares have risen in value by over 190%. If you take a longer view, Apple's shares have increased in value by 1,200% since Cook took over as Chief Executive in 2011. The company currently has a market valuation of $2.5tn.
But it looks as if Cook isn't planning on going anywhere in the near future – he's signed up to a new pay deal that will take him through until the end 0f 2026.
Is Tim Cook the richest gay man in the world?
One of the highest profile gay men in the world, Tim Cook is also one of the richest.
Cook has seen his personal wealth exceed $1.5bn as Apple's value passes the $2tn mark.
Tim Cook owns over 800K shares in Apple. Those shares, plus his other income and dividends has been calculated by the Bloomberg Billionaire's Index as being worth over $1.5bn.
By comparison, Mark Zuckerberg, Bill Gates, Jeff Bezos, and Elon Musk are estimated to each be worth more than $100bn.
What does Tim Cook do with all the money?
SEC filings reveal that from the USD$750m that he made from recent share sales, Cook donated about USD$10m of that money to charity. The filings didn't reveal which charities had benefited from the donation.
Cook has previously said that he would give away his entire fortune before he dies.
Charitable causes that he supports include HIV, climate change, human rights, and equality.
Who is Tim Cook?
Early life
Cook was born in 1960 in Alabama.
Cook studied industrial engineering at Auburn University and obtained a Master of Business Administration from Duke University.
Career
Cook spent 12 years in IBM's personal computer business.
He then served as the Chief Operating Officer of the computer reseller division of Intelligent Electronics.
In 1997, he became the Vice President for Corporate Materials at Compaq for six months.
Apple
In 1998, Steve Jobs asked Cook to join Apple.
His first position was Senior Vice President for worldwide operations.
In 2007, Cook was promoted to lead operations and served as chief executive in 2009. As Jobs began to take time away from the business due to health issues, Cook was responsible for most of Apple's day-to-day operations, while Jobs made most major decisions.
After Jobs resigned as CEO, Cook was named the new chief executive officer of Apple Inc. in 2011. Jobs died soon after.
Personal life
While it was no secret that Cook was gay, it wasn't something that he spoke publicly about until 2014.
"I'm proud to be gay, and I consider being gay among the greatest gifts God has given me…" said Cook, discussing his sexuality. "Being gay has given me a deeper understanding of what it means to be in the minority and provided a window into the challenges that people in other minority groups deal with every day. It's made me more empathetic, which has led to a richer life. It's been tough and uncomfortable at times, but it has given me the confidence to be myself, to follow my own path, and to rise above adversity and bigotry. It's also given me the skin of a rhinoceros, which comes in handy when you're the CEO of Apple."
"There's been a lot of people that came before me that made it possible for me to sit here today, and I needed to do something to help those people that were in a younger generation…" said Cook in an interview in 2019, reflecting on why he decided to publicly discuss his sexuality.
Cook also shared his thoughts on parents who struggle to accept the sexuality of their LGBTQ children.
"They think their child's potential is less because they're gay…" said Cook. "They think they can't achieve. They think they'll be bullied. They think that it's almost a life sentence to not have as good a life, to not have a happy life. My message to them is that it doesn't have to be like that. It starts with them because if they treat their child with respect and dignity, just like we treat each other, then that child can do anything they want, including being the CEO of Apple, or to be the president or whatever they want. Being gay is not a limitation. It's a feature."