Isaac - a film by Ángeles Hernández and David Matamoros
As childhood friends reunite, old wounds are opened and desires unlocked.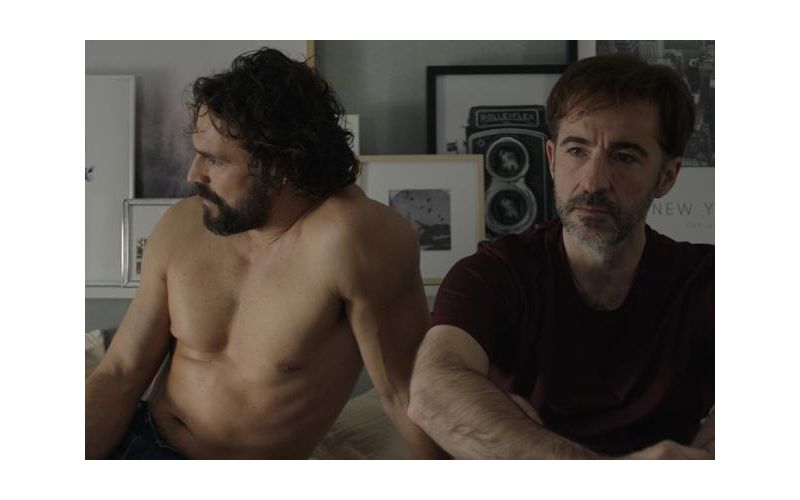 The latest from filmmakers Ángeles Hernández and David Matamoros is Issac.
This is the screen adaptation of a play by Antonio Hernández.
School-friends Nacho and Denis reconnect after having not seen each other for 20 years. Denis needs money to open a restaurant, whereas Nacho needs a surrogate to produce a child in order to secure his career ambitions.
A deal is done, but their renewed friendship opens old wounds and unlocks hidden desires.
The cast includes Iván Sánchez, Pepe Ocio, Erika Bleda, and Maria Ribera.
This is an engaging film – the storytelling draws you in, a measured pace allowing the drama to slowly unfold. Poignant flashbacks fill in some of the gaps from the childhood of Nacho and Denis, but much is left unsaid.
This is a sophisticated film that explores a contemporary queer perspective.
Worth watching.
Isaac is distributed by Breaking Glass Pictures