Italy Gay Travels is ready to help you get active this summer
Whether you're into cycling, yoga, sailing, or anything outdoorsy, these Italian men are ready to make your vacation memorable.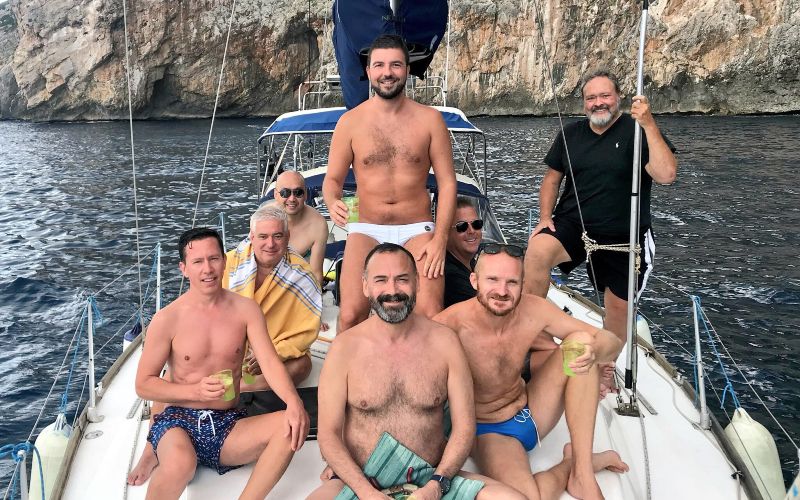 If you're looking for an opportunity to salvage some fragments of joy from 2020, then the boys from Italy Gay Travels have got some options that are worth taking a look at.
Book any of their holiday options before the end of July, and you're saving 20% – that's going to make your budgeting easier.
There's huge range of vacation options available through Italy Gay Travels – check out their website for more details.
Some of the trips that we've got our eye on include:
Cycling in Salento
Open to any level, this is an active vacation that will have covering around 40km a day across mostly flat terrain.
When you're not cycling, there's plenty of time for the beach, outdoor dining, and sampling some prosecco.
Check out the dates and prices
Yoga in the Itrian Valley
Invigorating and meditative, this is a unique opportunity to work with an experienced yoga instructor to take some time out from a pretty stressful year.
When you're not in session, there's plenty of free time for exploring the local area.
Check out the dates and prices
Sailing the Mediterranean islands
Under the guidance of an experienced skipper and crew, you'll learn the ropes of sailing through this beautiful part of the world.
Check out the dates and prices
Why Puglia?
Located in the South Eastern tip of the Mediterranean, Puglia is a treasure trove of art, history and nature. As well as offering some of the most amazing beaches in Europe, Puglia has centuries of history and enchanting landscapes that make this a unique part of the world.
There's plenty in Puglia to interest the gay traveller – including gay beaches and bars.
Your hosts
Sergio and Kendall are locals in the Puglia region and are always on hand to make sure you're getting the most out of your time in this beautiful part of Italy.
With years of experience in the travel industry, Sergio and Kendall know what's important to LGBTQ travellers and can ensure that your expedition to Italy is a memorable one.
Start exploring the world of Italy Gay Travels