It's A Sin - the latest production from Russell T Davies
The creative powerhouse that continues to bring queer stories to the screen.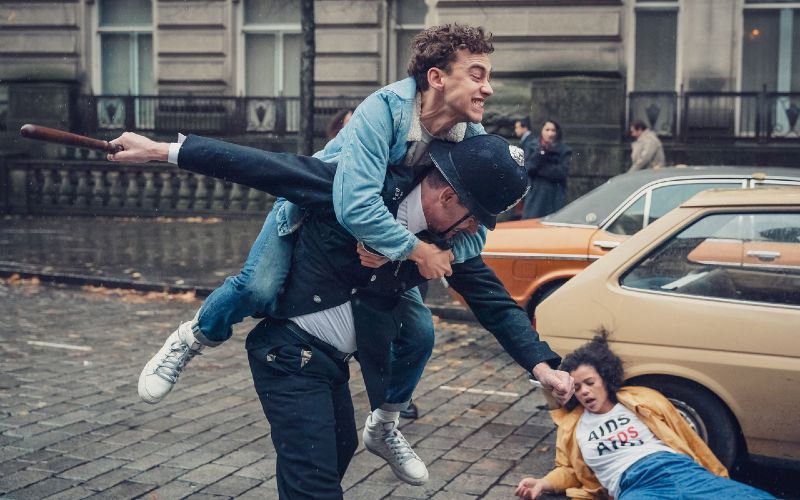 Russell T Davies – the creator of Queer as Folk – is back with a new series.
Set in the 1980s, It's A Sin stars Olly Alexander, and gives us the story of a group of young gay guys living in London.
"It's the kind of story that you think has been told, but then you realise it hasn't been told in Britain…" said Davies, speaking about the development of the series.
Writing in the Guardian, Davies has shared a personal reflection of why he's put HIV front and centre in this series, and why he hasn't done it before – it's worth a read.
It's A Sin is now available
Who is Russell T Davies?
Early life
Born in Swansea in 1963, Davies discovered a passion for theatre while at school.
He went on to study at Oxford, and continued to develop his writing.
Career
In 1985, Davies secured a role with the BBC and steadily began to build his career.
After making a name for himself in creating dramas for children's television, Davies made the move into adult dramas.
It was with Queer As Folk that Davies established himself as a major force in the world of entertainment and one of television's leading queer storytellers. It was first broadcast in 1999 and was a series of eight 40-minute episodes that explored the lives of a group of gay men in Manchester.
Another of Davies' career highlights was the reinvigoration of Doctor Who. A long-term fan of the iconic science-fiction series, Davies was commissioned by the BBC to bring the series to a new audience. The revived series began airing in 2004 and was a huge hit.
In subsequent years, Davies has been a powerhouse of productivity – consistently bringing quality queer stories to our screens.
Personal life
Davies was in a civil partnership with Andrew Smith from 2012 until Smith's death in 2018.