James Bond. Queer icon?
We take a look at whether we can project a few of our man-on-man fantasies into the fiction of 007.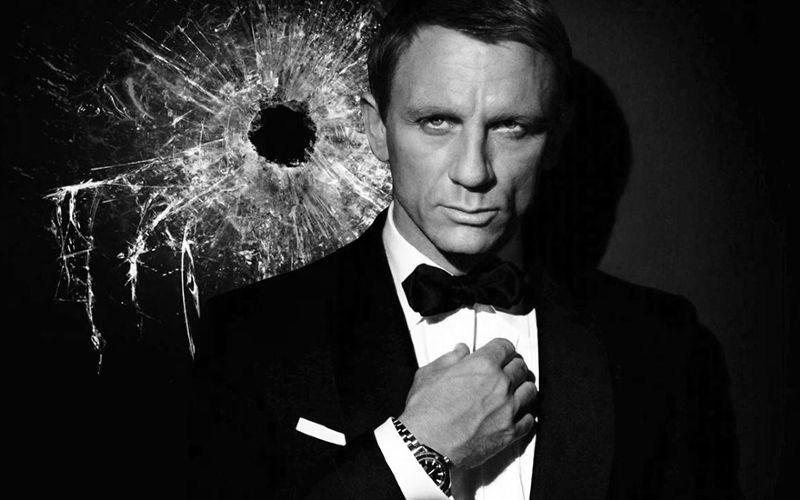 It's been a long wait for the latest instalment in the James Bond franchise – No Time To Die. It was originally scheduled for release in April 2020, but – a lifetime later – it's about to hit the big screen.
No Time To Die is the 25th in the franchise. Daniel Craig returns to the role of Bond, and the film also stars Lea Seydoux and Rami Malek. This will be the last Bond film to feature Craig as the dashing but damaged secret service agent.
While the trailer promises all of the spectacular action and international intrigue that you'd expect in a Bond film, Daniel Craig's grizzled and world-weary does have us wondering – is James Bond the Daddy-figure fantasy that we've been searching for?
Who is James Bond?
Created by author Ian Fleming in 1953, James Bond is the fictional agent of the real-life British Secret Intelligence Service, which is more commonly known as MI6. Bond is commonly referred to by his code number, 007.
Fleming – who had worked in intelligence roles during World War II – explained that he had created the character of Bond from a composite of men that he had met during the war.
James Bond appeared in 12 novels written by Fleming, but the character has outlived his creator – with new authors commissioned to continue writing about the world of Bond, and films being made that are no longer adaptations of Fleming's stories but are entirely new escapades as Bond does his best to keep the world safe.
The queer context and subtext
At the time that Fleming was writing, the world was a different place. Homosexuality was still illegal in the UK, and sexual encounters between men were frequently a cause for compromise, blackmail, and the beginning of the frequent spy scandals that fuelled post-war intrigues.
It's not surprising that the adventures created by Fleming didn't feature queer characters front and centre, but the books and the films do enable us to find plenty of queerness in the subtext.
Diamonds are Forever
This 1971 film – with Sean Connery as Bond – featured the villainous duo of Mr Wint and Mr Kidd.
These are henchmen who hold hands, finish each other's sinister sentences and kill old women without mercy.
Skyfall
Daniel Craig was Bond for the 2012 outing in Skyfall.
One of the highlights of the film was a scene in which Daniel Craig and Javier Bardem (who plays the villain Raoul Silva) come face-to-face in some sexed-up bondage power-play.
When Silva suggests this is the first time that Bond has been handled in such a way by another man, Bond replies: "What makes you think this is my first time?"
Goldfinger
The fabulous Pussy Galore makes her appearance in the 1964 film, Goldfinger. Having Sean Connery purring the words Pussy Galore is almost too much to handle.
Some of the queerest elements of Pussy's story didn't make it into the film – the original novel dialled up the camp considerably. Pussy's crime gang only recruits tough lesbians, obviously.
You Only Life Twice
Blofeld was one of the major villains created by Fleming, and he's appeared in a number of the Bond films. Although he'd been hinted at in earlier films, it was 1967's You Only Live Twice that finally brought Blofeld to the screen. He is generally seen stroking a white cat. Say no more.
Casino Royale
Want to see Daniel Craig getting his balls whipped in a gruelling torture scene? We thought so. You'll need to watch Casino Royale from 2006.