James Charles demonetised by YouTube
The beauty vlogger is back in the headlines.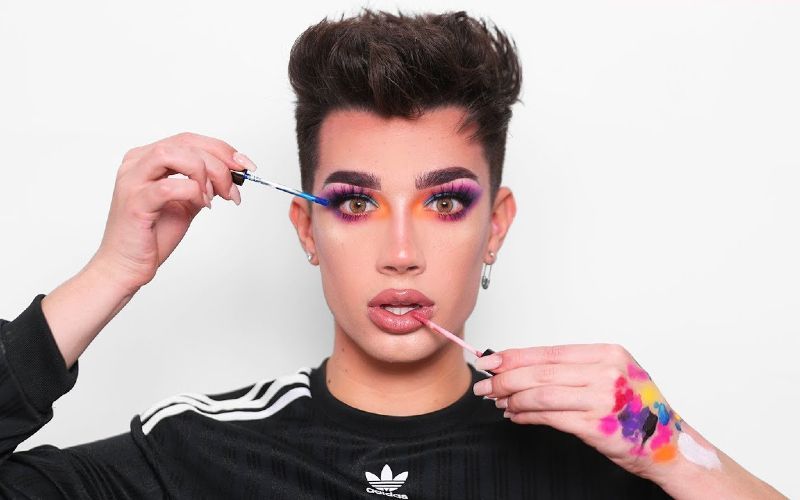 Beauty influencer James Charles is back in the headlines again.
In a video statement – Holding Myself Accountable – that was posted in early April, Charles addressed a number of allegations that he has had inappropriate contact with "underage" guys.
In the US, the age of consent varies between states – it varies between the age of 16 and the age of 18. In 13 states, the age of consent is 18.
Charles – who is 21 – has confirmed that he is aware of two instances where he was exchanging sexual messages with a guy and then subsequently realised that they were under the age of 18. In both instances, it appears that the guys that Charles was messaging were 16.
As a result, YouTube has removed Charles from its Partnership Program. This means that Charles can still publish content to the platform, but is unable to monetise that content. YouTube has described the removal as temporary have given no indication how long Charles will be excluded from the Partnership Program.
"If we see that a creator's on- and/or off-platform behaviour harms our users, community, employees or ecosystem, we may take action to protect the community…" said a spokesperson for YouTube.
The move by YouTube follows action taken by cosmetics company Morphe, which had earlier announced the end of its partnership with Charles following the allegations of sexually inappropriate messages.
Who is James Charles?
James Charles is one of the world's best-known beauty influencers.
He found fame through YouTube – building his audience through makeup tutorials.
He's continued to build his career as a presenter and through product sales.
Early life
Born in 1999 in New York, Charles taught himself how to do makeup after helping a school-friend get ready for a school dance.
Career
Charles launched his YouTube channel in 2015, on which he posted makeup tutorials.
In 2016, he was appointed as the first male brand ambassador for makeup brand CoverGirl.
By 2019, Charles had over 10 million subscribers on YouTube and also over 10 million followers on Instagram.
Personal life
Charles publicly discusses his sexuality. He identifies as a gay man.