Jim Parsons dazzles in The Boys in the Band
A sharp-as-nails performance from an actor that always impresses.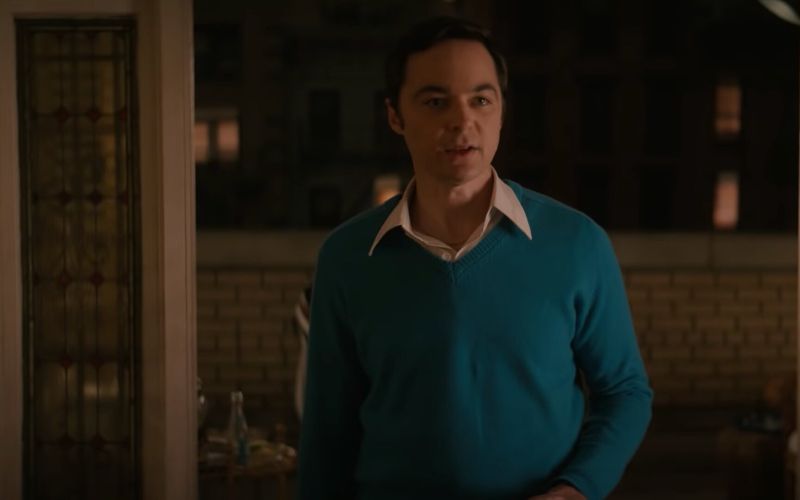 Jim Parsons is back on our screens in The Boys in the Band – the film adaptation of the iconic play.
What's The Boys In The Band about?
Set in New York City in 1968 – when being gay was still considered to be best kept behind closed doors – a group of friends gather for a birthday party hosted by Michael (Jim Parsons), a screenwriter who spends and drinks too much, in honour of the sharp-dressed and sharp-tongued Harold (Zachary Quinto).
Other partygoers include Donald (Matt Bomer), Michael's former flame, now mired in self-analysis; Larry (Andrew Rannells), a sexed-up commercial artist living with Hank (Tuc Watkins), a school teacher who has just left his wife; Bernard (Michael Benjamin Washington), a librarian tiptoeing around fraught codes of friendship alongside Emory (Robin de Jesús), a decorator who never holds back; and a guileless hustler (Charlie Carver), hired to be Harold's gift for the night.
What begins as an evening of drinks and laughs gets upended when Alan (Brian Hutchison), Michael's straight-laced college roommate, shows up unexpectedly and each man is challenged to confront long-buried truths that threaten the foundation of the group's tight bond.
Parsons, as Michael, is a spiky character who is pretty much in the middle of all the drama and causing much of it. It's a confident performance by Parsons – Michael isn't a particularly likeable character, but he feels authentic, a product of the times, a damaged man.
The Boys in the Band is an essential part of our queer cultural history and well worth watching.
Who is Jim Parsons?
Early life
Born in 1973, Parsons was born in Houston, Texas.
He began acting while at school, going on to study theatre at university and then moved to New York to pursue his career.
Career
After beginning his career with television roles, Parsons got his big break in 2007 when he was cast in the sitcom The Big Bang Theory. It became one of the biggest shows on television, running until 2019.
Personal life
Parsons began speaking publicly about his sexuality in 2012. In 2013, he married his long-term partner Todd Spiewak.
The Boys in the Band is now available on Netflix