Joey Suarez is Changing History
The queer singer teams up with Jaki Nelson to raise funds for Black Lives Matter.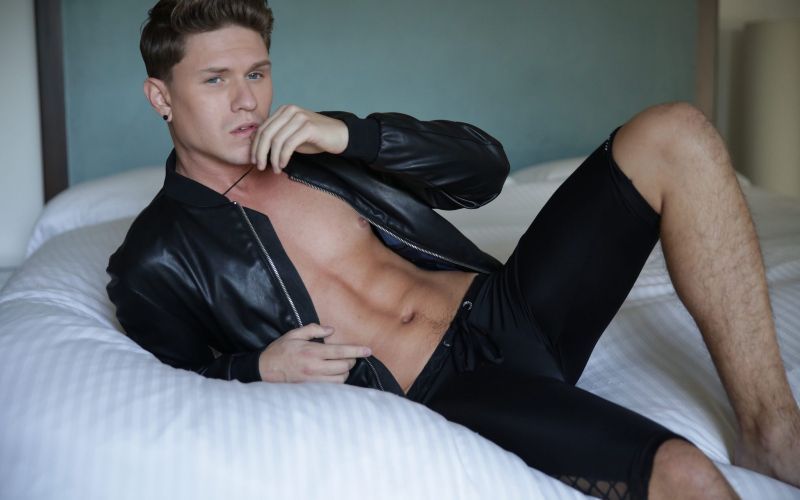 Joey Suarez has released new music. Teaming up with Jaki Nelson for the collaboration, their single is Changing History.
Written by Joey Suarez and Jaki Nelson, Changing History aims to draw attention to the issues of today. Proceeds from the track will be donated to Black Lives Matter.
"Originally, we wrote Changing History as an homage to the gay rights movement – to Stonewall, to the ongoing Pride marches, to the people that made our lives and careers possible…" explain Suarez and Nelson. "We included lines about breaking chains because that's what it feels like when you're stuck in the closet growing up. But, in light of the current sociopolitical conversation, we felt it only right to donate the proceeds of this song to the people that are still doing the work to break the chains that are still holding them. We want to do everything we can to help not just the LGBTQ movement, but we want to be in service of any and all marginalised groups."
This isn't the first collaboration between Suarez and Nelson. Earlier this year, they released the dance-anthem Never Coming Down.
Suarez is a busy boy. He's also got a remix EP of his track Alive that he's promoting, a big social media following, and a CBD business that he runs online.
Joey Suarez talks Pride
A while back, we caught up with Suarez to talk Pride, music, and community.
What does Pride mean to you?
Pride means everything to me. It was my first big performance as a solo performer. My first major article covering my music was for Pride, and now it's become the centre-piece of my tours and branding. Without Pride events, you wouldn't have the person you see today. The confidence, the love, the hope, and opportunity come from my experiences at Pride.
What was your first experience of a Pride event?
It was when I was 16, when I snuck out of the house and went to our San Antonio Pride festival. I wasn't old enough for the clubs and bars, but this was enough to make me feel like I wasn't alone in this world.
How do you approach a performance at a Pride event?
Before each show I cry, I panic, I get excited, then I rehearse – again – feverishly. It's honestly something I wouldn't change. Performing is a very emotional act for me, and the messages I carry on stage can sometimes be overwhelming before I get to the mic. That's how I know I'm doing what's right with my talents. I can feel it.
As a ritual, I hug all of my team members, producers, and family – if I'm lucky enough to have them there. As I do this, I thank each and every one of them for giving me the chance to express my emotions and represent something bigger then myself. Every time I get on stage, I feel like the luckiest person in the world. I have the world to thank for that.
What can people expect when they see you perform?
All of my original music – live! Dancers, free swag, and a ton of prizes on social media. No matter the size of the show, we're prepared to bring down the house with original electric pop music!
What's the message that you hope to convey through your music?
I hope to remind our community of those who have sacrificed so much for us to be here. Pride is something beautiful, born out of times which we sometimes view as terrible. It's something we celebrate as a reminder of how far we've come, and it's a lesson to those around us who are fighting for the same human rights we all deserve.
Follow Joey Suarez on Instagram