Jussie Smollett pleads not guilty - again
The actor is back in court to face new charges of lying to Chicago police.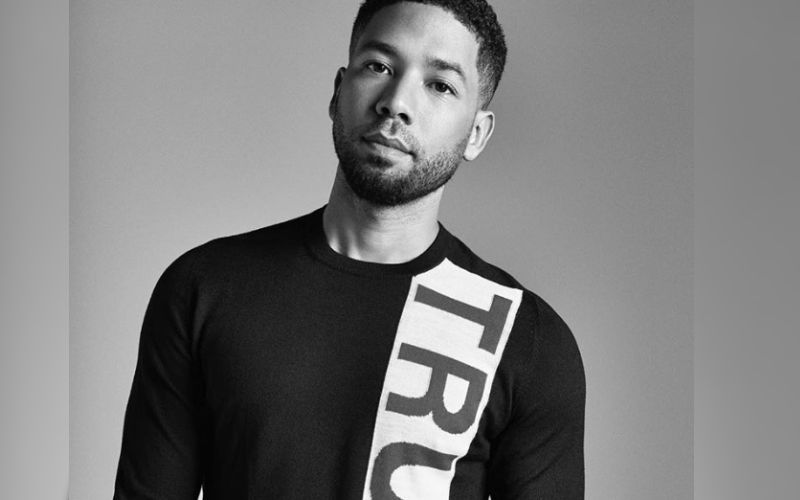 In the latest development in the Jussie Smollett saga, the BBC reports that the actor has been indicted by a special prosecutor in Illinois on six counts of lying to police.
Dan Webb, a special prosecutor for Illinois, has released a statement outlining that Smollett now faces six counts of disorderly conduct.
This seems to be part of an ongoing battle between Smollett and Chicago authorities following the the alleged attack that the actor reported.
These latest charges are on top of the civil suit that the City of Chicago has brought against Smollett (seeking $130K in costs) and the counter-claim by Smollett who is suing authorities for the humiliation and extreme distress that their actions have caused him.
Dan Webb was appointed in August of 2019 to investigate how local prosecutors handled the case. Webb is alleging that Smollett made false claims that he was the victim of a hate crime, knowing that he was not the victim of a crime. Webb says that his office has obtained "sufficient factual evidence" to argue that prosecutors were wrong to drop the case last year.
Jussie Smollett appeared in court this week to enter a plea of Not Guilty to these new charges.
One point of interest was that Olabinjo and Abimbola Osundairo were in the court for Smollett's appearance. Chicago police allege that Smollett paid the Osundairo brothers to stage the incident as a publicity stunt. The attorney for the Osundairo brothers made a statement that they were there to "support the process" – which seems odd..
How did we get here?
In January of 2019, actor Jussie Smollett claimed that he was the victim of a racist and homophobic attack in Chicago.
Smollett alleged that the attack occurred at East Lower Water Street, Chicago, at about 2 AM local time, as the actor was leaving a restaurant. Following the incident, Smollett was treated in hospital. Smollett alleged that a chemical substance had been poured on him, and that a rope had been wrapped around his neck.
Following an investigation, Chicago police arrested Smollett on suspicion that he had faked the incident to promote his career, and that he had paid two men to attack him. If convicted, Smollett would have been facing at least three years imprisonment, however the prosecutors subsequently dropped all charges against him.
What's been the reaction?
Smollett has presented the dropping of charges by prosecutors as a vindication of his innocence.
However, the Chicago police and the Mayor of Chicago made very strong public statements, indicating that they were angry that charges were dropped and that they felt they had sufficient evidence to establish that Smollett did play a role in orchestrating this attack. The police presented Smollett with a bill for $130,000 to cover the costs of the investigation.
Lee Daniels, creator of Empire – the show that starred Jussie Smollett – has been reported as saying that the drama surrounding Smollett was one of the major reasons that the show was cancelled.
What happens next?
This whole sage been a roller-coaster for Jussie Smollett – from victim, to villain, to vindicated. The question is whether he's going to be able to put this drama behind him and get his career back on track – at the moment, it seems as if the jury is still out.
Smollett has been silent on his Instagram and Twitter accounts and seems to be keeping a low-profile.
The Jussie Smollet story
Born
21 June 1982
Smollett grew up in Santa Rosa, California
Fun fact — the letter J seems to be a big deal in the Smollett family. Jussie's parents are Janet and Joel, and his siblings are Jake, Jocqui, Jojo, Jurnee, and Jazz.
The career
Smollett began his career early, landing his first commercials and film roles in 1987.
Significant roles in those early years were The Mighty Ducks in 1992, and North in 1994.
In 1994, Smollett starred alongside his five real-life siblings in the ABC sitcom On Our Own.
The Skinny
In 2012, Smollet was cast in Patrik-Ian Polk's film The Skinny.
The film tells the story of five friends who are Brown University classmates as they reunite in New York City for a tumultuous Gay Pride weekend.
Smollett plays Magnus — an affluent young medical student who is happily in a five-month relationship with his boyfriend.
Empire
In 2014, Smollett was cast as Jamal Lyon in the drama series Empire.
Created by Lee Daniels, Empire has been a huge success. Starring alongside Taraji P. Henson and Terrence Howard, Smollett has been praised for his portrayal of a gay musician struggling to gain his father's approval.
Empire will end production at the completion of its sixth series.
The music
Smollett released his first EP in 2012, titled The Poisoned Hearts Club.
In 2015, Smollett signed a recording contract with Columbia Records.
Tracks written by Smollett have been featured in episodes of Empire.
Smollett's debut album Sum of My Music was released in 2018.