Kiri Mioki is the queer king we've been waiting for
On-brand as ever, King Kiri determined to rule.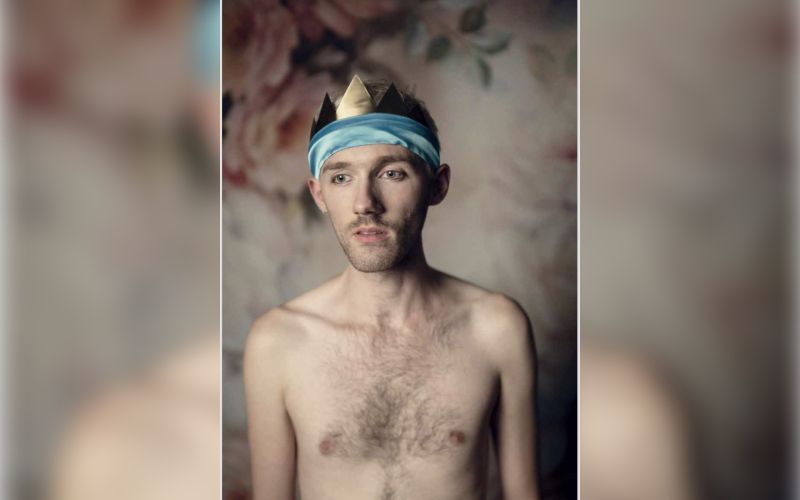 Queer and fresh, Kiri Mioki embodies everything we love about pop music with a distinctly European sensibility.
We caught up with Kiri to talk music, branding, and Kylie Minogue.
It almost sounds as if you found music as a creative outlet a bit by accident?
I've always seen music as being much more than just a nice tune – it's a great starting point to communicate ideas and to make performances and other visual outings.
Sometimes, I'll think of what a video should look like first and then write a song for it, or I imagine an outfit and I write a lyric to connect to that. Other times, the music comes first. It felt great to realise that I could communicate like that.
Also, music is great for collaborations. I like to connect at some point in the process to other artists, musicians, performance artists, or fashion designers and get things going together.
You describe your music as arty electronic pop – who are some of the music heroes, inspirations, or influences that have helped shape your sound?
Actually, I think my songs are just pop – I say 'arty' because I realise that I might be a bit more underground and edgy than your average Kylie Minogue song. However, it's not my goal to forever be underground.
To me, a Kylie Minogue song is just as arty as a SOPHIE one. They're both heroes. French artist ORLAN, and Pete Burns of Dead or Alive are also very inspiring to me – they quite literally shaped themselves, including their faces.
Brand is a theme that is front-and-centre with your work. What draws you to focus on the concept of brand?
When I released my first song, I realised that I needed to start branding myself. So, I made all of these globally known logos into my own.
I then made a fanzine called King Kiri, which is my first physical product and is available at a cheap price for early adopters – it's a future collectable.
The reason I focus so much on branding and my brand is because I was like – if I'm going to do it, I might as well do it out in the open. It's also a commentary on how we all have to brand ourselves.
How do you present your brand to your audience?
My brand is me. I express myself through all the work I do – my sounds, lyrics, performances, and images. I do a lot of the visual work myself.
One of the high points, so far, was having custom-made outfits created by Stefan Vella for me and the band – using the silhouette of my face.
What do you want people to feel when they're listening to your music?
I want them to feel love. For me, and for themselves.
What are some of your goals and aspirations for the future?
I think King Kiri says it all. Also, 'Kiri Mioki feat. Kylie Minogue' is like an end-goal.
I also want to do my part for the LGBTQ community. I don't run away from emotions.
Immerse yourself in the world of Kiri Mioki
All images by Marc Deurloo