Kristen Ford is here to help us get Happy
Her EP is called no Plans.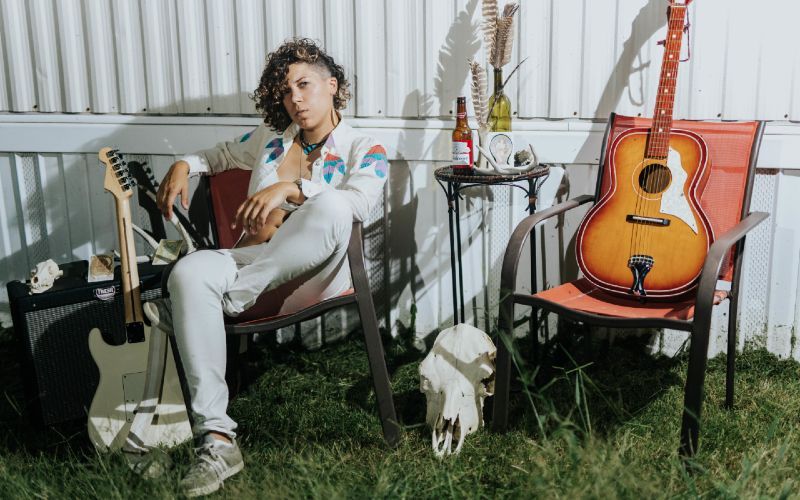 "No Plans is the idea that you can just relax a bit as all your plans dissolve and let life unfold…" explains Ford, who lists Bruce Springsteen as one of her key influences. "It will be alright after all. Much of this record unfolded effortlessly, at the right place and the right time. I hope this music can be a light for you as well, at least until life can resume again as normal, with tours and hugs and people gathered at venues, festivals and even some of my favourite dive bars."
Based in Nashville, Ford has been performing and touring since 2008.
No Plans EP Track List
Crooked Youth
Jimmy
Happy
I Want You in My Corner
Stick Shift Corolla
Kristen Ford's guide to the songs of No Plans
Crooked Youth
This song was a bit challenging to record. It kept sounding too folky or DMB or 90s acoustic-driven, I tried to build a loop in reverse and it was in the wrong key, stuff like that kept happening. Rachael Moore (producer) knew what was in her head for it and we were going for more of a synth forward approach. Finally, we really found the flow with this tune and I am stoked about how it turned out. I am so inspired after all these years working on my craft, it's my first song to be considered for a Grammy.
Jimmy
Jimmy is about when you care deeply for someone but worry you can't accept them if they continue down a certain path. I met a very good boy right before the pandemic hit. It's been six months, but Jimmy's fate is still uncertain.
Happy
At one point I was taking lessons with teachers on guitar, voice, drums, and piano at the same time. As a musician, I sometimes feel frustrated with my capacity to learn and achieve fluidity on an instrument. Happy is about regardless of where you might want to go someday, enjoying the moment now, for the now is all we have.
I Want You in My Corner
Kayce and I played this through a couple of times. The studio felt very sealed up, dark, and intimate just a guitar, piano, and a song. I think this one was take 2 or 3. I feel pretty exposed on this one.
Stick Shift Corolla
This song I wrote in a church basement as a very soft confessional tune. I got chills recording this one, just me and Jon and Mat jamming our heads off. Once the guitars stack in a Jeff Buckley style vocal sort of poured out of me. This is my favourite song on No Plans EP. I feel like it embodies everything I love about being a songwriter, a singer and a guitarist in a band.