La dolce vita - a Roman fantasy that celebrates our eternal search for the sweet life
The Fellini classic is screening across the UK.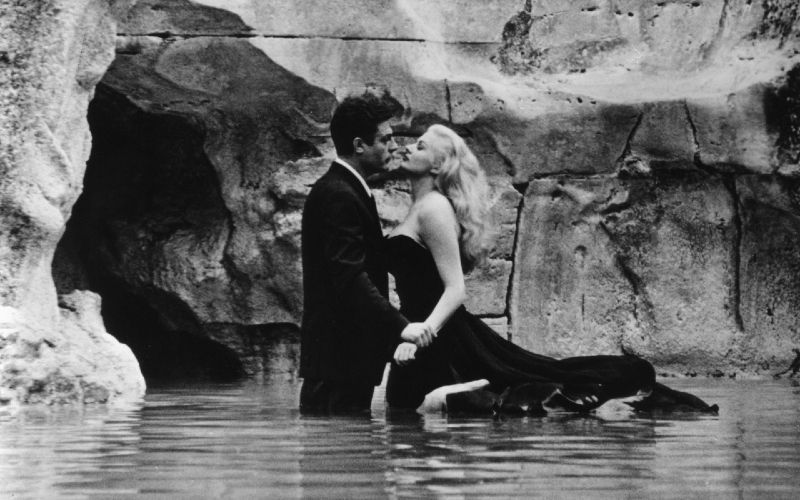 As part of a celebration of the film-making career of Federico Fellini, BFI is screening La dolce vita.
Released in 1960, La dolce vita – 'the sweet life' – immerses us in the city of Rome. But it gives us aspects of post-war Rome that may feel unfamiliar – modernist new buildings contrasting with the crumbling of ancient ruins, hastily-built residential suburbs, a country steeped in religion, a decadent aristocracy, and the emerging power of a generation embracing the sensuality and freedom of a changing world.
Set over a period of seven days, the film follows the fortunes of Marcello Rubini (Marcello Mastroianni) – a journalist writing for gossip magazines but who dreams of being a serious writer. Marcello appears to be pursuing an endless search for love and happiness – perfectly captured by Mastroianni's world-weary bemusement in everything he encounters.
In many ways, La dolce vita is a movie about movie-making – stars, celebrities, and the hunger for gossip and scandal. The character of Paparazzo – a relentless tabloid photographer – has given his name to the profession of the paparazzi.
One of the stand-out performances is Anita Ekberg, playing a Swedish-American film star. Her encounter with Marcello in the Trevi Fountain is one of the most iconic scenes in film history.
The episodic structure of the film gives us glimpses of Rome at work and play, as Marcello weaves his way through life, never quite satisfied, always looking for something more.
It's a beautifully realised, incredibly stylish, and quite queer world that Marcello inhabits. But, ever-present, is a sense of emptiness, of loneliness, of nothing ever quite being enough.
This film represents Fellini at the height of his powers. La dolce vita won the Palme d'Or at Cannes Film Festival, and was a worldwide box-office success.
To see this remastered version on the big screen is an absolute treat, and will probably inspire you to add Rome to your travel wish-list.
La dolce vita is screening across the UK. Presented by the BFI, check the website for screening dates and locations.