Lana Wachowski teams up with Keanu to take us back into the Matrix
Another step in the spectacular sci-fi imagination of a power-house filmmaker.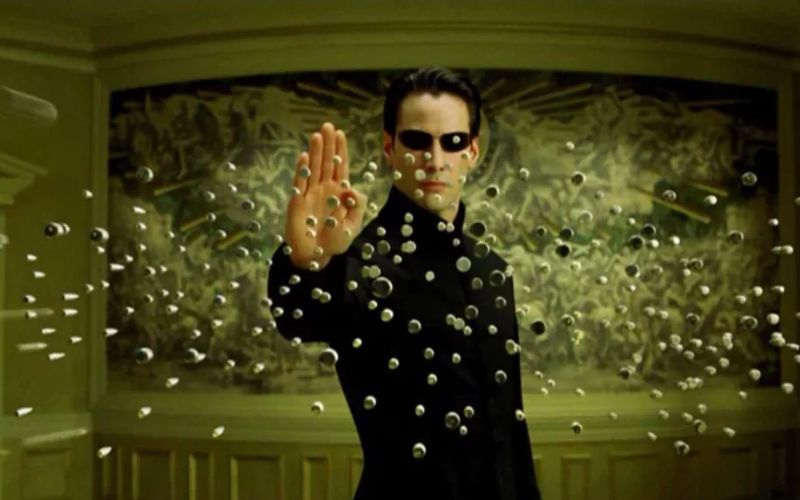 Keanu Reeves is set to return to the world of The Matrix with a fourth chapter now officially confirmed.
Lana Wachowski, who created the franchise with her sister Lilly, will also return as director, along with the original cast member Carrie-Ann Moss.
"Many of the ideas Lilly and I explored 20 years ago about our reality are even more relevant now…" said Wachowski. "I'm very happy to have these characters back in my life and grateful for another chance to work with my brilliant friends."
The script has been co-written by Wachowski alongside the sci-fi novelists Aleksandar Hemon and David Mitchell. Production is expected to commence in 2020.
2019 year marks the 20th anniversary of the original Matrix, which introduced us to the hacker Neo and followed his discovery that the world was in fact a simulated reality. A commercial success, two sequels soon followed – The Matrix Reloaded and The Matrix Revolutions.
Who are Lana and Lilly Wachowski?
Whether you first experienced the genius of the Wachowski sisters through the Matrix universe, or the world of Sense8, their ability to create stories that capture our imagination is undeniable.
Early life
Growing up in Chicago, the Wachowski sisters both dropped out of college and were running a house-painting and construction business while also writing comics.
Making the move into film
The Wachowski's big break came in 1994, when they wrote the screenplay for the film Assassins. They've explained in interviews that it was the experience of being writers on a studio film – and having their screenplay completely re-written – that made them realise that they needed to direct their own films in order to retain creative control.
The first film that they wrote and directed was Bound, in 1996. The success of Bound enabled the Wachowski's to get the green light for their next project The Matrix.
The Matrix
Released in 1999, The Matrix is a science fiction action film starring Keanu Reeves. The film was a major hit, and won four Academy Awards. Two further instalments in the trilogy were released in 2003. Plans for the fourth instalment in the saga have recently been announced.
V for Vendetta (2005)
Speed Racer (2008)
Cloud Atlas (2012)
Jupiter Ascending (2015)
Sense8
In 2015, their series Sense8 was released on Netflix. An ambitious project, Sense8 featured a large ensemble cast and was filmed in a number of international locations. The series attracted a loyal audience, and was particularly popular with the LGBTQ community. Despite calls for more episodes, Sense8 concluded with a two-hour special to complete the second series in June 2018.