Learning from our history to create our future
The power of film to bring our community together.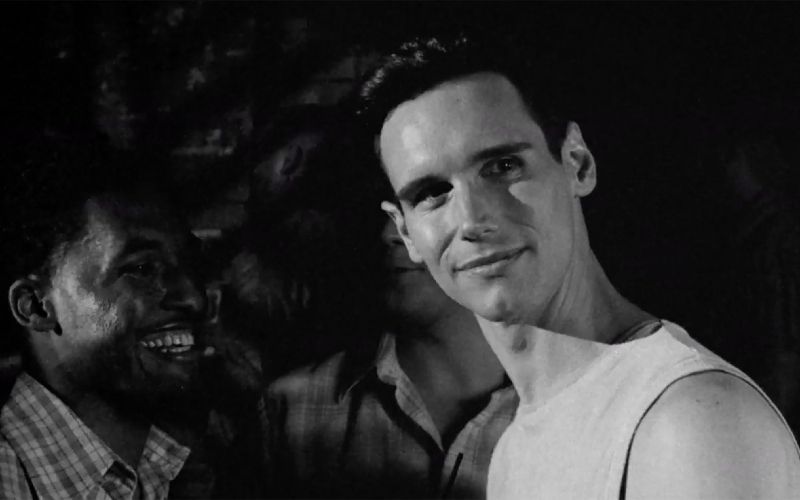 Set in Texas, 1985 is a film that sensitively relates the story of a 20-something gay man (Cory Michael Smith) – who lives in New York City – returning home to say goodbye to his family. They don't know that he's gay, and they don't know that he's dying of AIDS.
The strong cast also includes Michael Chiklis and Virginia Madsen as Adrian's parents, Aidan Langford as his younger brother Andrew, and Jamie Chung as his childhood friend Carly.
1985 feels real and true and has already won a place in the canon of essential films that document the many AIDS narratives.
Within a generation, AIDS has been almost forgotten. Yet we can't forget the influence of HIV and AIDS. Doctors in NYC noticed infections and blood-test irregularities as early as 1978, their concerns were dismissed. Finally, in 1981, the CDC in Atlanta USA officially announced a rare cancer which the press picked up on. By then, many gay, bi and trans men around the world were infected and dying. Of course, other groups also bore the brunt of AIDS. The initial response was callously slow due to the moral prejudices, and the dehumanising effects of homophobia and of racism. AIDS has always affected the poor, the disempowered, people of colour, women, people living with Haemophilia and men who have sex with men. It surprises me when I need to explain this to young gay men today. It shocks me.
Why the lapse in memory? After all, we would never forget the Holocaust where 17 million died due to their ethnicity, religion, political beliefs or sexual orientation. We must #NeverForget. The outspoken Jewish NYC based activist and writer, Larry Kramer, called AIDS the 'gay holocaust'. And again, we must #NeverForget!
We speak of an LGBTQ community. It's true, there was a community response to AIDS, but today this too needs to be challenged. Blood relationships help sustain the remembrance of the Second War via children and grandchildren. We as Queer people cannot rely on ancestral memory through kinship and love.
Film is a necessary means to connect Queer generations to remember the past in the present, while exploring the bridge in between. We learn about our common emotional experiences thus understanding lived experiences that permeate our Queer lives today.
We who lost so many to AIDS stand alone. As we get older and die, our memories are lost too. The truth is it is not easy to write about such extreme experiences at the time we live through them, although there were many great literary works from the time. Often, people need time. Now, over 20 years after the awakening of 1996 – when the life-saving meds became available – there has been a resurgence of the AIDS narrative in the West with films such as Robin Campillo's Act-Up Paris activism drama 120bpm, and Yen Tan's tearjerker 1985, reminding us of stories of the plague when there was no hope at all.
Added to this is the success of the award winning and hugely moving play, The Inheritance by Matthew Lopez. This followed a remounting of the Tony Kushner classic, Angels In America – set in NYC 1985-86. Those of us who saw both productions had an incredible experience of then and now both politically and historically with a memorable and powerful emotional jolt.
AIDS has killed 35 million people so far and many more will die unless the world increases funding to #EndAIDS2030. Queer people who lived through those times – or survived as we watched so many die – must campaign to ensure there is not one more death. We also must educate future generations of what we went through.
No one needs to die today, yet 17.5 million people living with HIV still do not access treatment. This is not a developing nation issue either – India provides free drugs to all 2.1 million infected individuals there yet the US doesn't to its citizens. More than 40% of Americans living with HIV are unmedicated.
#AIDSMemoryUK – the Campaign to establish a national tribute to HIV and AIDS in the UK – has spent the short time since our launch, building and exploring bridges between generations. We must #NeverForget the horrors and obscene prejudice we stood up against. Few of us had any choice but we proudly stood side-by-side with those men who could not or soon would not be able to. We demanded a new vision, a different way to love, a better future free of the extreme homophobia and the abhorrent abuse towards those struggling to live with dignity despite a death sentence. We must #NeverForget AIDS that cut so many of our friends, lovers and Queer pioneers down in their prime.
It is an embarrassment and a shame on all Queer people that we allow HIV Stigma to remain so prevalent in our 'communities' today. By not speaking out now we are guilty of ignoring the awful deaths from AIDS, and we add to the ongoing PTSD many of us live with having cared for so many dying loved ones and having survived those terrible days not so long ago. By failing to rise to action again we give victory to the homophobes, the racists, the HIV and AIDS moralists and all those who hate and hated us. We say we do not believe our lives matter enough and so – like you – we attack our own. We end up dehumanising ourselves by not making demands to #NeverForget.
We can all do better. Coming together as a true queer community can bring about change and preserve a memory of those days which gives us ammunition to a new vision to end AIDS worldwide.