Leo Varadkar to step down as leader of Ireland
A coalition has now been put in place following the recent election, as the country looks to life after lock-down.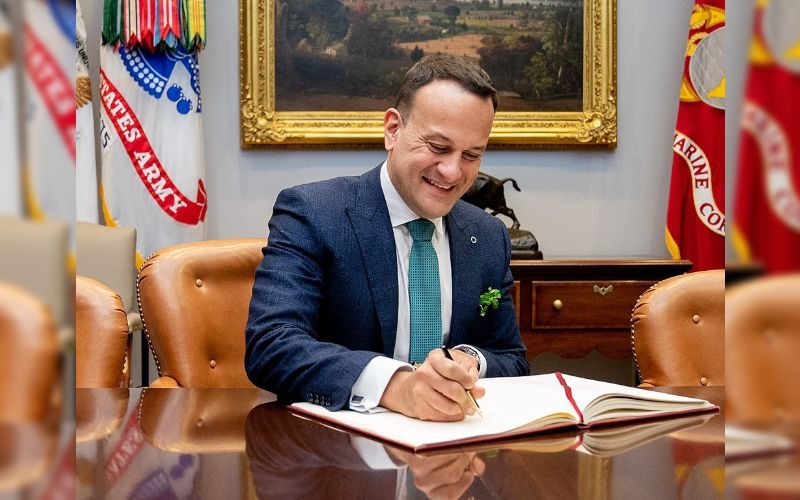 Leo Varadkar will be stepping down from his role as Taoiseach of Ireland – he's been keeping the country going as acting Taoiseach while the results of the recent election were worked through.
The election resulted in none of the major parties being able to form a government in their own right, leading to extended coalition negotiations.
A coalition has now been formed between Varadkar's party Fine Gael, alsong with Fianna Fáil and the Green Party.
Under the terms of the agreement, it is Micheál Martin – leader of Fianna Fáil – who will take up the role of Taoiseach and lead the government.
Varadkar will continue as leader of Fine Gael.
Who is Leo Varadkar?
Early life and career
Born in Dublin in 1979, Leo Varadkar's mother was a nurse. His father was a doctor who had moved to Dublin from Mumbai, and the family retained strong connections with India.
Studying medicine at Trinity College in Dublin, Varadkar was active in student politics, taking official roles in the European People's Party.
Following graduation, Varadkar worked as General Practitioner.
Varadkar was elected to the lower house of the Irish parliament in 2007. He was immediately appointed to the front-bench of the government, and subsequently held a number of portfolios and ministerial responsibilities.
In 2017, Varadkar was elected as the head of the political party Fine Gael, and was able to secure enough support in the parliament to be appointed Taoiseach.
Following defeat in the 2020 election, Varadkar resigned as Taoiseach but has continue as caretaker until a new government could be formed.
Personal life
In early 2015, during a media interview, Varadkar spoke publicly for the first time about being gay. Later that year, Ireland held a referendum on the question of marriage equality – Varadkar was one of the prominent advocates for marriage equality. Varadkar's partner is Matthew Barrett.