LGBTQ Heroes: Brian Sims
The gay man who shows how politics should be done.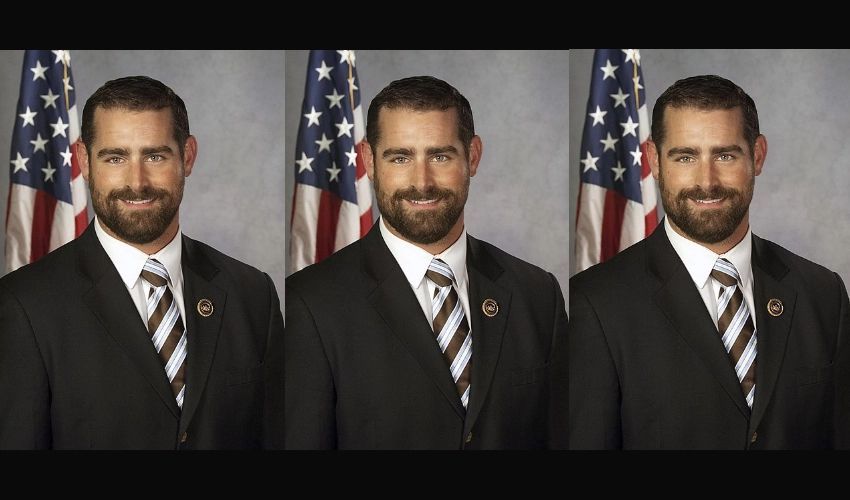 We're always impressed by Brian Sims – a politician in the US state of Pennsylvania.
Sims has recently been part of a move to try and amend the state's constitution to extend civil rights to all Pennsylvania residents – including the LGBTQ community.
Sims made an impassioned speech in support of the amendment.
"I shared quotes from a few of my LGBTQ heroes, Barney Frank, Harvey Milk and I think about their heroics and leadership often, about how special they were, but also how special any of us can be…" said Sims, during his speech. "How heroic we can be in a singular moment, a moment history makes, a moment like this."
The vote on the amendments followed party lines – all Democrat representatives voted in favour, while all Republican representatives voted against. As the Republicans have a majority in Pennsylvania, the amendment failed.
Brian Sims fights on.
Who is Brian Sims?
Early life
Born in Washington, D.C. in 1978, Sims went to college at Bloomsburg University in Pennsylvania. Sims was a member of the college football team.
During the football season of 2000, Sims came out as gay to his teammates. In doing so, it's believed that Sims became the first openly gay college football captain in NCAA history.
Sims went on to study International and Comparative law at the Michigan State University School of Law.
Career
After working as staff counsel for policy and planning at the Philadelphia Bar Association, and also serving as the President of Equality Pennsylvania, and as the Chairman of the Gay and Lesbian Lawyers of Philadelphia, Sims was elected as the representative of the 182nd Legislative District in the Pennsylvania House of Representatives. Sims is a member of the Democratic Party. Upon his election, Sims became the first openly gay person elected to the Pennsylvania General Assembly.
As a member of the Pennsylvania General Assembly, Sims has actively campaigned and advocated for Marriage Equality, Gender Pay Equality, and the banning of Conversion Therapy.
Personal life
Recently, Sims has been tackling HIV stigma and the slut-shaming of people who take PrEP.
"Starting this day off smart, proactive, and in control…" Sims wrote on Instagram, posting an image of himself taking PrEP.
"Think this is an invite to talk about my sex life? It's not. Think it's an invite to shame me or anyone else? Grow up. 'Stigma' is the thing our enemies want us to be stunted by. It literally kills us. It's stupid and we control our own fate. No shame in this game. Just Pride."
Sims has since said that he didn't want the fact that he takes the drug to be considered a big announcement.
"I don't feel like I revealed anything," he told Newsweek. "I went on PrEP and started talking about it. There are still doctors who don't know what PrEP, is and I want everyone to talk about it – it's literally life-saving."
One of the major barriers to access to PrEP in the US is the cost of the medication.