LGBTQ Heroes: Lloyd Russell-Moyle
One of the few gay parliamentarians in the UK has been forced to step back from a leadership role in the opposition due to high levels of abuse.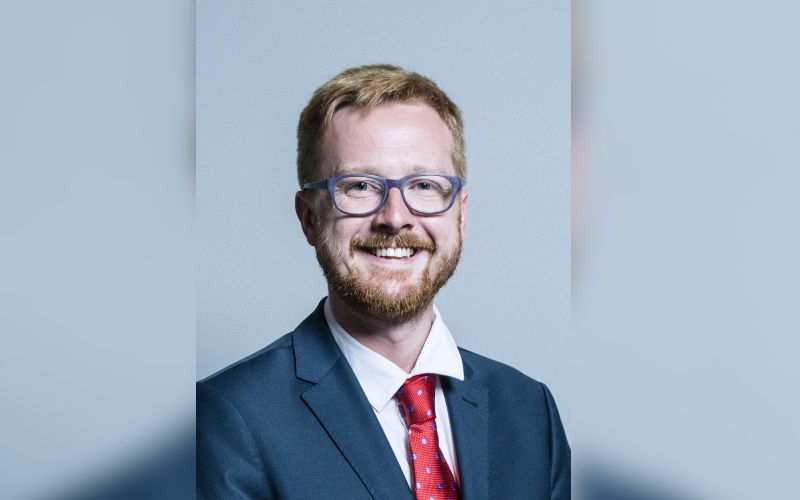 In UK politics news, Lloyd Russell-Moyle has stepped down from the Labour frontbench, saying he has been the victim of a "torrent of online hate" because of a "campaign by the right-wing media".
Keir Starmer, leader of the Labour party, thanked Russell-Moyle for his work as the shadow minister for air quality and the natural environment.
"It is with regret I leave the shadow ministry, but owing to a campaign by the right-wing media my position has become untenable…" the MP said in a statement, as reported by the Guardian.
"This has unleashed a torrent of online hate and daily calls of harassment to my office, which has exposed those who work for me to abuse that would not be acceptable in any workplace. It has also led to hounding and stress, from which I need a few weeks to support my team and myself to collectively recover."
Russell-Moyle did not specify the details of the abuse he had suffered. His resignation came weeks after he apologised to the author JK Rowling for accusing her of "using her own sexual assault as justification for discriminating" against trans people.
Who is Lloyd Russell-Moyle?
Russell-Moyle has held the electorate of Brighton Kempton since the 2017 election. He was re-elected in the 2019 General Election. In 2019, he secured 51% of the vote, and his closest challenger – the Tory Party – received 35% of the votes.
It was on World AIDS Day 2018 that Lloyd Russell-Moyle used a speech in the House of Commons to reveal that he is living with HIV.
"It's been a long journey, from the fear to acceptance, and from today advocacy, knowing my treatment keeps me healthy and that it protects any partner I have…" said Russell-Moyle, noting that it was ten years since he had been diagnosed. "I finally wanted to be able to stand in this place and tell all those out there living with HIV, that their status does not define them. We can be whoever we want to be and to those who haven't been tested, maybe because out of fear, I say it is better to live in knowledge than die in fear."
During his speech, Russell-Moyle urged the government to review cuts to sexual health budgets.
"We start to see really the tools in our hands to eliminate HIV, really start to reduce HIV infections…" said Russell-Moyle. "But at the same time, the government is starting to slash sexual health budgets."
Russell-Moyle received widespread support from across the political spectrum for sharing his personal story in order to advocate for one of the key issues facing the LGBTQ community.
Russell-Moyle's re-election in 2019 probably makes him the first person who has spoken publicly about living with HIV to win election to the UK Parliament.
He's not the first politician to speak about living with HIV – that milestone seems to be held by Chris Smith. But Chris Smith didn't seek re-election following his public disclosure of his status, whereas Russell-Moyle did seek re-election and was successful.