LGBTQ Heroes: Roland Mouret
The gay man who became a powerhouse of the fashion world.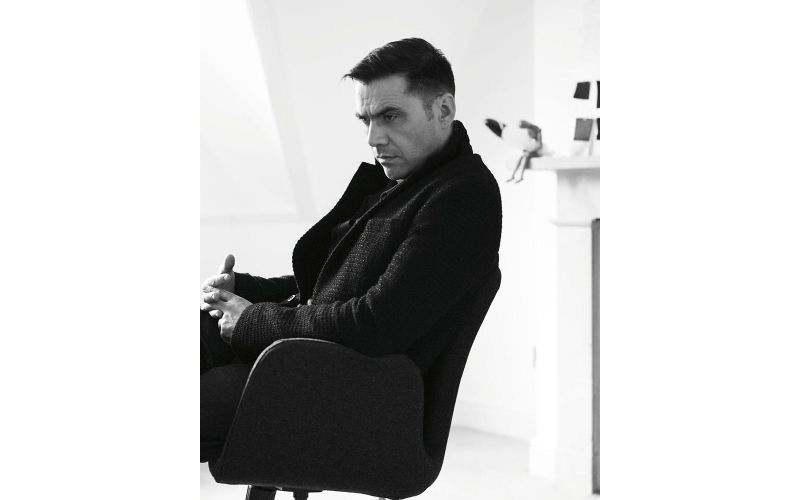 Roland Mouret – designer of the Galaxy dress and one of the best-known names in British fashion – continues to push the boundaries in the way that top-level designers present their collections to the world.
For this latest edition of London Fashion Week, Mouret continues to explore how video can be a more effective medium than the traditional runway show.
For his latest collection, Mouret commissioned a film in which actors wore his new collection as costume while their characters ate dinner, danced and rode motorbikes.
"I'm not going to pretend that the world is as it was before…" said Mouret, speaking before the screening of the film. "A shock on this scale is like divorce, or grief. It will take five years at least for society to recover, for politics to recover – and the same goes for fashion."
Mouret commissioned filmmaker Magaajyia Silberfeld, and the result is Terma – a recasting of the Ulysses myth from the point of view of Hera. Through Silberfeld's storytelling, we see Mouret's clothes in action.
"I owe so much of my career to the amazing women who have worn my clothes, so I thought it was time for me to step back for a moment and see my clothes through female eyes…" said Mouret. "I am not in fashion to make objects out of women. I want to be part of fashion week but not to be sending girls out to walk up and down a catwalk."
Mouret has explored video presentations of previous collections, but the partnership with Silberfeld is one of his most ambitiously creative undertakings.
You can watch the film on Mouret's website
Who is Roland Mouret?
Early life
Born in 1961 in Lourdes, France. Mouret briefly studied at a fashion college in Paris in 1979.
In the 1980s, Mouret worked as creative director with Gai Pied Hebdo, a Paris-based gay publication, and was an Act Up activist.
Career
Mouret began designing clothes. By 1998, he had built a brand and was attracting investors.
In 2006, Mouret released his Galaxy dress – this was part of his SS06 collection – and it was a massive success.
Soon after the success of the Galaxy dress, Mouret left his own label. He relaunched two years later with new financial backers.
In 2010, Mouret bought back the rights to use his name on his designs.