LGBTQ Heroes: William Shakespeare
The gay man who shaped English drama.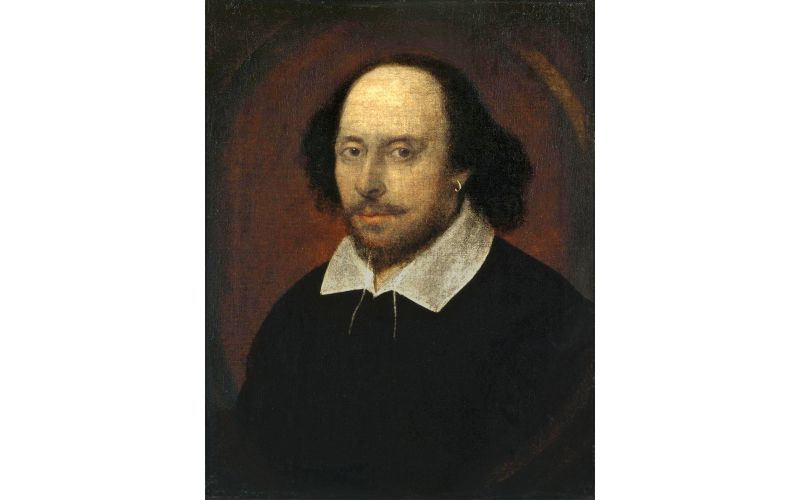 William Shakespeare was an English poet, playwright, and actor.
His known works consist of 39 plays, 154 sonnets, two long narrative poems, and a few other verses.
His plays have been translated into every major living language and are performed more often than those of any other playwright.
Shakespeare produced most of his known works between 1589 and 1613. His early plays were primarily comedies and histories and are regarded as some of the best work produced in these genres. Until about 1608, he wrote mainly tragedies, among them Hamlet, Othello, King Lear, and Macbeth.
Early Life
William Shakespeare was born in Stratford-upon-Avon in England in 1564.
At the age of 18, Shakespeare married 26-year-old Anne Hathaway. The couple had three children.
London and theatrical career
Details of Shakespeare's entry into the London theatre scene are unknown, but by 1592 there were several of his plays in production.
After 1594, Shakespeare's plays were performed only by the Lord Chamberlain's Men, a company owned by a group of players, including Shakespeare, that soon became the leading playing company in London.
Throughout his career, Shakespeare divided his time between London and Stratford.
Later years and death
After 1610, Shakespeare wrote fewer plays, and none are attributed to him after 1613. It's believed that he spent an increasing amount of time in Stratford.
Shakespeare died in 1616, at the age of 52. The cause of death is unknown.
Sexuality
Few details of Shakespeare's sexuality are known.
Over the centuries, some researchers have suggested that Shakespeare's sonnets are autobiographical, and point to them as evidence of his love for a young man.